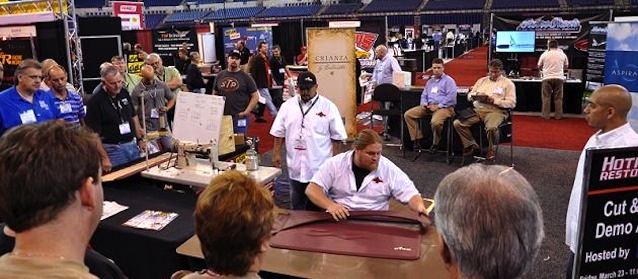 National Business Media Inc. (NBM) – parent company to both Restyling and Hotrod & Restoration magazines – has announced its intention to launch a new trade show that will include products and services of interest to auto upholsterers and restylers.
The first show, which is slated for March of 2014 in Indianapolis, IN, will be named the Restyling & Truck Accessories Trade Show and share the same space with the popular Hotrod & Restoration Trade Show, now in its 16th year.
Describing the new show in a press release, NBM wrote:
The Restyling & Truck Accessories Trade Show will offer industry professionals three days of education and two days of exhibits, along with live demonstrations, featured vehicles, a new product innovation area and a variety of special events. [more]
While the new show won't focus solely on auto upholstery, NBM promises that our industry will be adequately represented.
Of course, we'll provide you with more details as they are made available. In the meantime, you can sign up for the show's mailing list by visiting Auto.NBMevents.com.