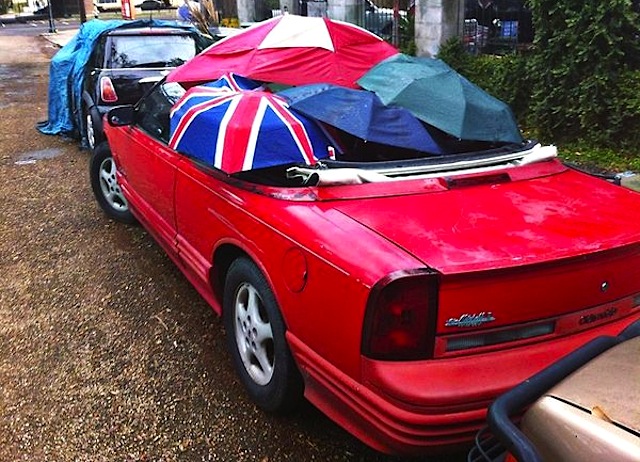 You know it's time to replace your convertible top when a crap-load of umbrellas do a better job of keeping the rain out.
Why the owner didn't just spring for a car tarp instead is beyond me. But judging by this second photo, improvised umbrella convertible tops are actually a thing…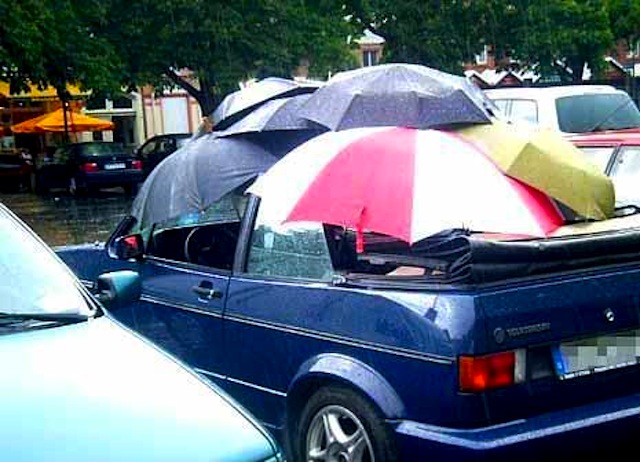 In a showdown between these umbrella drop tops and the DIY hardtop convertible we featured in January, which do you think provides better all-weather protection?