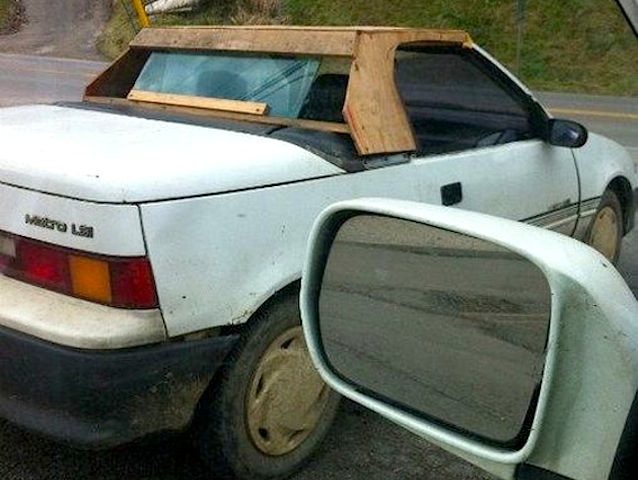 We've seen a lot of DIY upholstery repair disasters, but this one takes the cake.
The owner of this 1990 Geo Metro LSi clearly didn't have the money or skills to replace his convertible top – so he improvised. All it took was the old glass window and a few scrap pieces of lumber, and he was back in business.
The sun in his face, the wind in his hair, the splinters in his eyes… there's nothing quite like driving a convertible, is there?