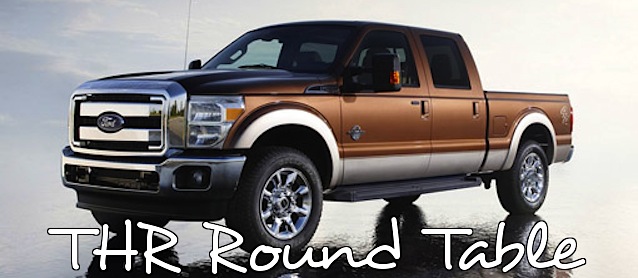 Last year, Ford unveiled a visually and mechanically stunning concept truck called the F-250 Super Chief. While most onlookers were intrigued by its innovative hydrogen-powered drivetrain and locomotive-inspired bodylines, those who were fortunate enough to peek inside were met with a new level of modern luxury.
The F-250 Super Chief's supple brown leather compliments the aluminum and wood grain finish found throughout its cabin. Everyone can appreciate the oversized living-room furniture styled rear seats and beautiful wooden floors with fold away footstools.
However, only a trimmer's eye will catch the subtleties that make this interior special. Take, for instance, its front-row seating. The pedestals holding its bucket seats are such a clean and simple design. It's about time automakers rethink the seat-track system. It makes me wonder why we've had to put up with the unsightly look of black mechanical tracks bolted to floorboards for so long.
I especially appreciate the way the front seats' backrest is mounted to the base – not via the usual bolts on the left and right sides, but by way of an attractive metal bracket on the backside of the seats, reminiscent of the old General Fireproofing Co. Good Form Chairs. Best of all, these brackets eliminate the need for plastic trim used to cover side-mounted bolts.
Nothing turns me off more than a cluttered and busy interior. I've always felt that the best interiors are those where the designer worked hard to make things look simple. The interior designer of the 2012 Ford F-250 Super Chief did just that.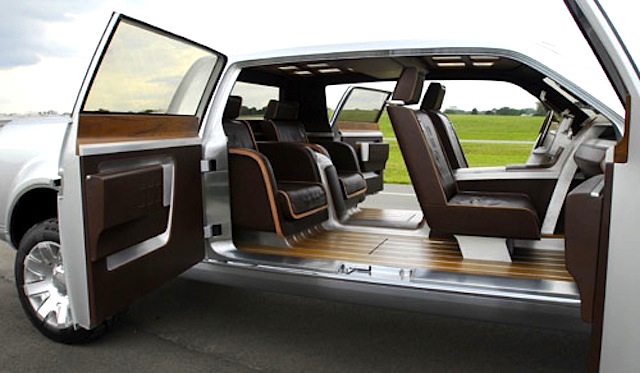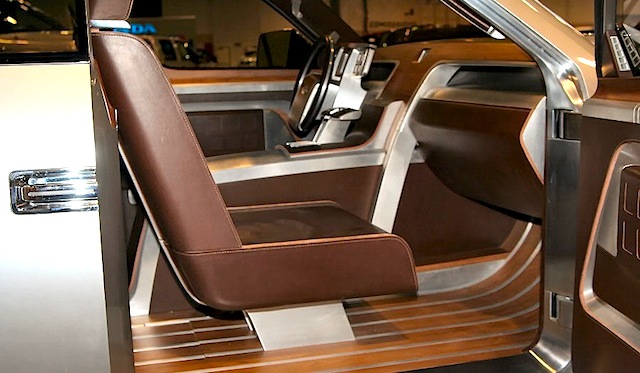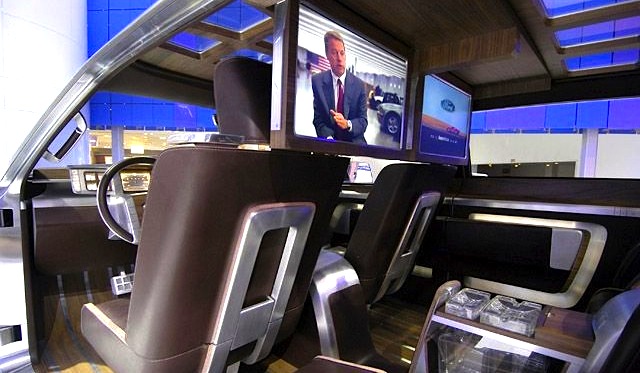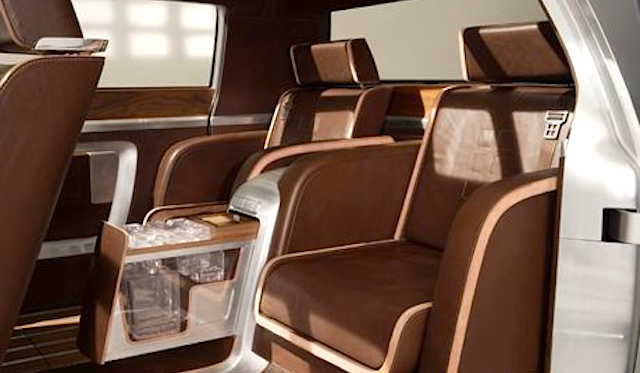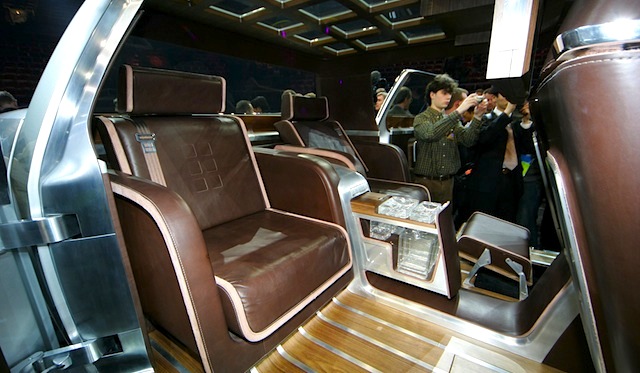 What do you think? Let's have a round-table discussion on the 2012 Ford F-250 Super Chief's interior. Leave your thoughts in the comments section below.