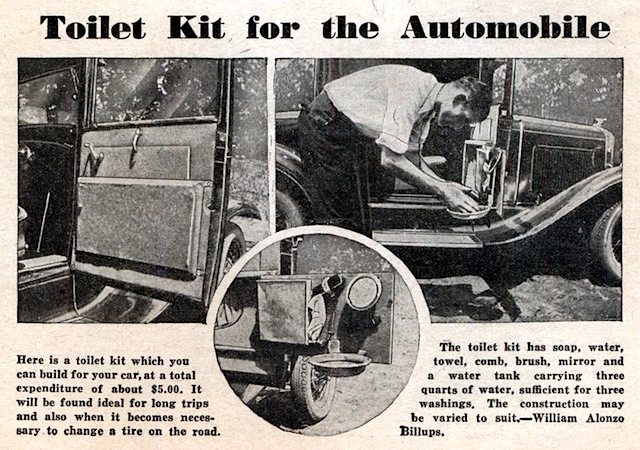 If you were upholstering or fabricating door panels in the 1930's, chances are you might have been asked to accommodate a mobile toiletry kit – including soap, towel, comb, mirror and bathroom sink.
The above article, which appeared in an August 1935 issue of Popular Science magazine, explains all the fun details.
For more interesting articles about auto upholstery's past, check out our "Industry History" section.
[via Modern Mechanix]