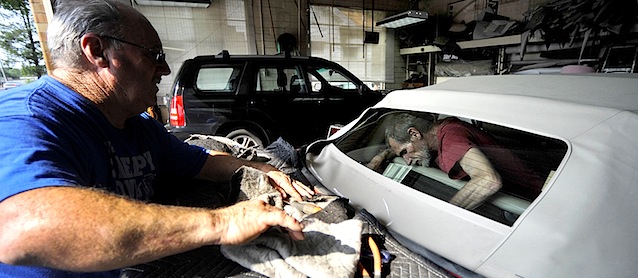 Peoria Journal Star, a local Illinois newspaper, recently published a beautiful photo essay highlighting brothers Ernie and Leonard Cox of Ernie's Fulton Top Co. in Peoria, IL.
Their shop – a family business – has been in operation for 98 years, making it one of the oldest continuously run auto upholstery shops in the United States.
To take a behind-the-scenes glimpse of what a normal day looks like for the two trimmers, visit "Brothers Keep Car Shop a Staple in the Community."
No doubt, you'll enjoy this beautiful photo essay.