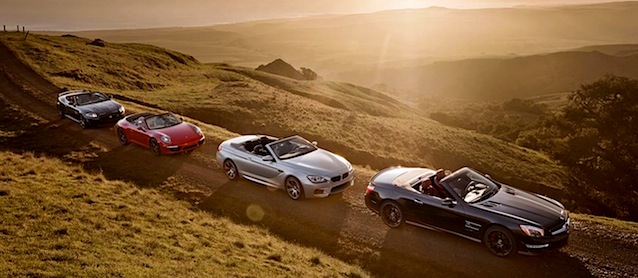 After a decade of teetering on the brink of extinction, the market for convertible cars is finally starting to show signs of new life. American automakers aren't necessarily making more drop tops, but demand for them is increasing.
This, of course, is great news for auto upholstery shops which depend on their repairs to make ends meet.
Detroit Free Press explains:
The Great Recession hit convertibles even harder than the rest of the industry. Sales bottomed out at less than one-third of pre-crash levels in 2010, according to Wardsauto.com.
"The categories that got hammered worst were discretionary purchases — fun, frivolous cars like convertibles," said Michelle Krebs, senior analyst for Edmunds.com.
But with the economy improving, consumers are pulling out their wallets to spend on luxury items. High-end auto sales are up, just look at Cadillac. […]
"With the exception of the brands that became extinct, we expect most of the convertibles that fell away will be replaced, and some new models like the Alfa Romeo Spider are coming," IHS Automotive senior analyst Stephanie Brinley said. [more]
While you may not have experienced a decline in drop-top repair work, you would if sales of convertible vehicles continued to fall. After all, you can't fix what isn't on the road.
Skeptical? Ask a veteran trimmer when was the last time he replaced a vinyl top.