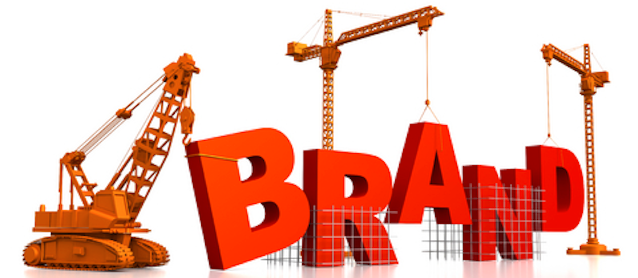 We've all been there before – standing around, scratching our heads, trying to figure out why business is so unusually slow. When suddenly it hits us: "Putting an ad in the paper will bring customers in!"
So we contact our local newspapers, pay for an ad and wait. But after a few weeks, the response is merely lukewarm. Fed up with wasting money, we pull the ad and that's that.
The fact is, with this type of marketing strategy we'll never get ahead. Auto upholstery shops are better off investing their time and money into building brand awareness than chasing after quick bucks.
In our line of work, it's naïve to expect an instant flood of business from a single advertisement. Even if there is an initial marginal increase, we have to stay with it in order to keep customers coming in. Year-round advertising campaigns are a better way to go – as they attract folks who currently need our services and serve as a constant reminder to future customers that we exist.
This is how to build brand awareness. And for auto upholstery shops, it's vital to our success.
In fact, studies have shown that the public equates awareness with confidence. Consumers regularly purchase products and services from businesses simply because they're familiar with their brand names, and – therefore – feel like they can trust them.
By focusing on brand awareness, you can insure that when a person goes shopping for an interior repair, your shop is the first they think of.
So how do you build brand awareness? 
What it all boils down to is constant repetition of name, backed by quality work. Brand-awareness campaigns don't need to be expensive or groundbreaking in any way. All they require is a bit of common sense and a clever use of resources.
Below are five easy ways to get started building your campaign – all of which you're already familiar with, but just need to be proactive in seeing through.
1. Run Newspaper Ads: People may see your ad in the paper, but they'll forget about you if they don't currently need your services or it isn't there every week. Set aside an advertising budget at the beginning of the year, and use it to keep your ad running. Not sure if it's working? Tell customers to "mention this ad" in exchange for a discount.
2. Invest in Proper Sign: Don't discount the value of a well-placed and professional-looking sign. Too many businesses undervalue their signs potential by hanging barely legible ones in the least visible places. Mount a two-sided sign at the edge of the road facing traffic to get the best results. If you're not on a main road, rent a billboard that is. Signs are a great way to catch the attention of thousands of commuters.
3. Utilize Mobile Billboards: If you can't afford to rent a traditional billboard, have a magnetic sign made for your car or truck. Doing so transforms your vehicle into a mobile billboard for thousands of drivers to see. Every time you stop at a red light, park at the mall or leave your car on the side of a busy street, you're reaching potential customers. Best of all, magnetic signs only cost about $100 to make.
4. Support Your Local Car Community: Involving your auto upholstery shop with a local car club can provide you with the opportunity to directly interact with those most likely to need your services – folks who you know already have a strong interest in vehicle interior restoration and design. By becoming a member of a car club or sponsoring regular events they hold, you insure that your upholstery shops stays on their minds.
5. Remember the Yellow Pages: Research shows that print yellow and white pages still outrank search engines in terms of trust and accuracy – especially among older, less tech-savvy customers. Advertising in the big yellow book might not be as in-your-face as a billboard, but it's smart to place ads where customers look.
There are also less expensive methods of marketing – like flyer-ing, sending direct mailings and e-mail blasts. Interacting with potential customers through social media is also a great way to reach customers, especially if they tend to congregate on a few select websites.
All of these methods can be effective, but only if you keep them going. Remember that the key to building brand awareness is consistency.
So what are you doing to build brand awareness? Tell us in the comments section below.