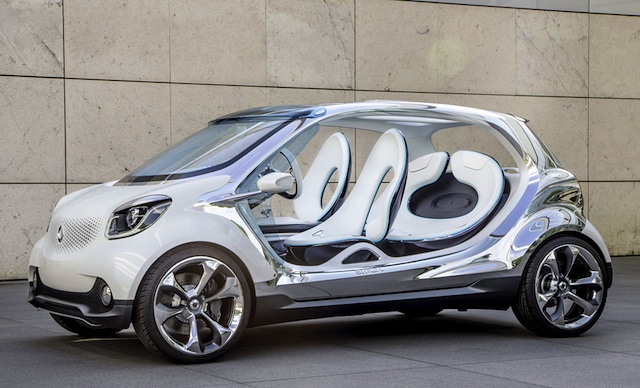 Take a look at the backseat in the all-new Smart Forjoy concept car. A cross between a traditional papasan and an egg chair, it appears as if Smart took its design cues from Austin Powers' love shack.
In a company press release, Smart describes it as a "striking rear seat bench in the style of lounge furniture", and explains that all three seats were designed to give the impression that they're floating.
I appreciate that Smart is thinking outside the box, but this is only a concept car. We'll have to wait to see if any elements of its cabin translate to production.
For more details and photos of the Smart Forjoy, see Autoblog. Also check out our "Inspired by Furniture" section for more cabin designs you're apt to see in a living room.