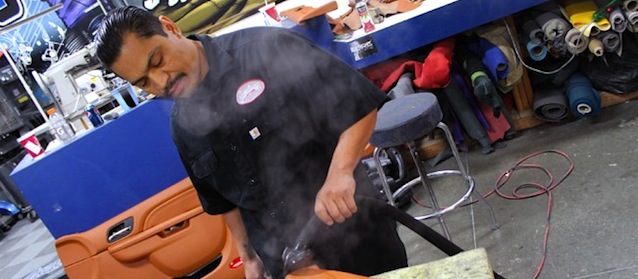 Ish Jimenez of West Coast Customs – the man responsible for inspiring a whole new generation of auto trimmers in the early 2000's – shares a few tips on copying seat patterns in the following video.
It's a simple, quick four-minute lesson intended for beginners. The biggest takeaway? Using markups and notches will save you a lot of unnecessary aggravation…
For more tips by Ish, check out his other videos.