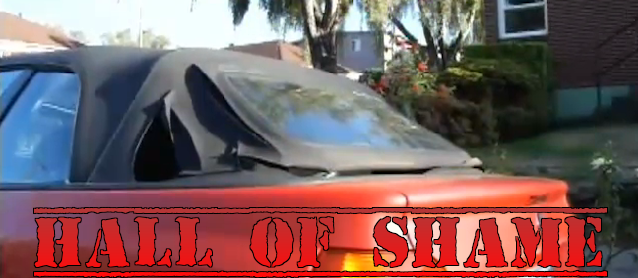 A vandal is creeping around a southeast Portland, OR neighborhood using a razor blade to slash through residents' convertible tops and motorcycle seats. In fact, it's gotten so out of hand that local trim shop Beaverton Auto Upholstery says its phone won't stop ringing.
Area police, who say the vandalism started two weeks ago, have no suspect or motive to work with. Worse still, the scumbag isn't showing any signs of letting up. One woman, who recently survived cancer, says she had her car's top slashed on two separate occasions.
"To come out and see something like this — there is really no excuse, no matter what you think is so wrong with your life, to have to go out and cause hardship for other people," she told Eyewitness News 3.
We couldn't agree more! It's hard enough trying to make ends meet without a Jack the (Auto Upholstery) Ripper on the loose.
VIDEO: Watch the local news broadcast about the psycho vandal here.