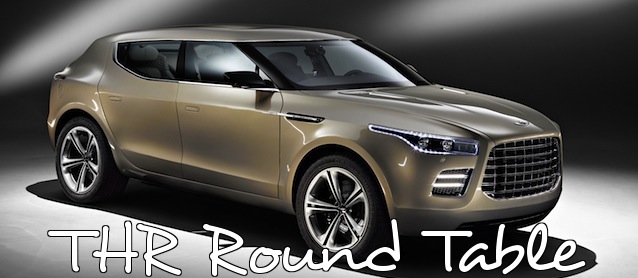 It looks like a diamond-quilted bear pelt. I can't quite figure out what to make of it.
The furry fabric wraps around the Aston Martin Lagonda Concept's front- and back-seat backrests and comes with matching pillows. It looks as comfortable as it does peculiar, but not all that pretty.
We know the Lagonda Concept  is based on the Mercedes-Benz GL, but its seats sure aren't. While I applaud the automaker for thinking outside the box, I'm curious what inspired such an off-the-beaten-path idea. If anyone has some insight, please share.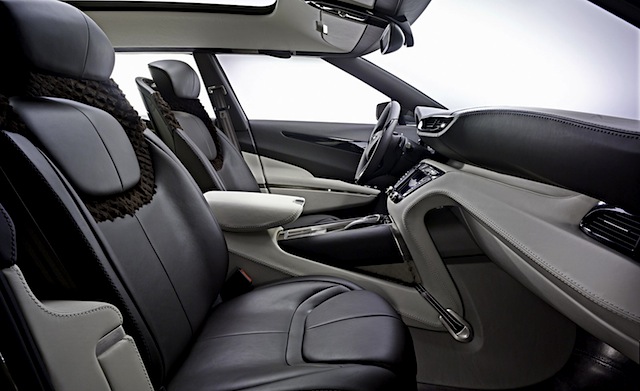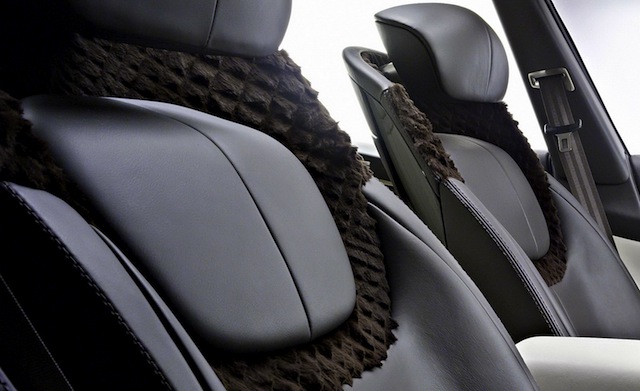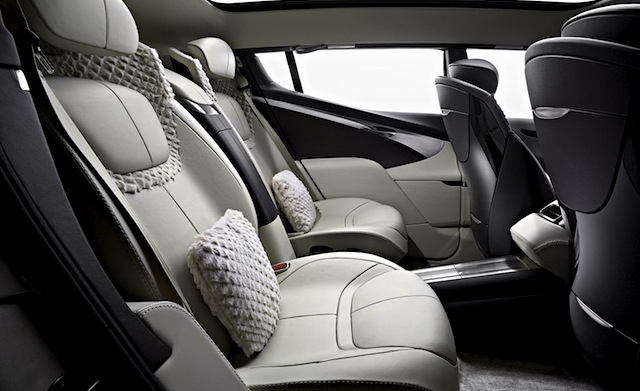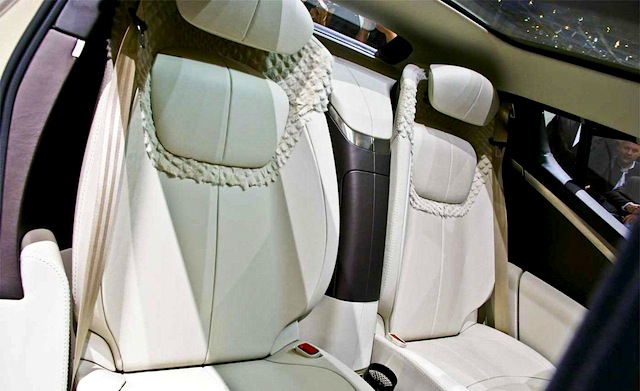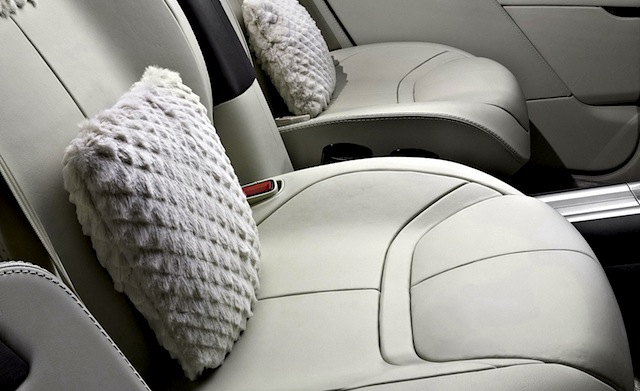 What do you think? Let's have a round table discussion. Tell us what you think about this fur-frenzied Aston Martin interior in the comments section below.