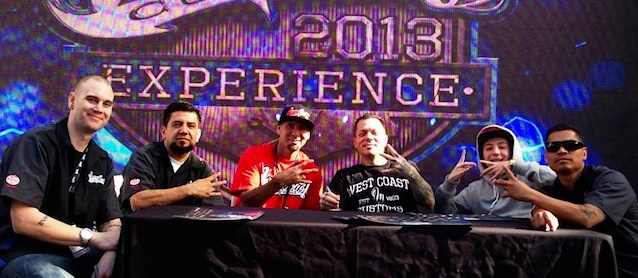 One of the most unique displays at this year's SEMA show was West Coast Customs' outdoor master classes – called "The West Coast Customs Experience" – where 240 students were taught the ins and outs of car customizing, including paint/graphics, audio/video, wheels/tires and, of course, auto upholstery.
Auto upholstery classes were led by none other than Ish Jimenez, star of the MTV classic "Pimp My Ride." He and his team offered hands-on lessons in installing leather kits, wrapping headliners/pillars and even tips on sewing-machine operation.
By SEMA's end on Friday at 4:00 p.m., they had fully customized three Chryslers. While they worked, onlookers were able to ask questions, bounce ideas off of the crew and load up on schwag by Consew, which sponsors West Coast Customs and was out in full force.
Oh, and I got to meet Ish too.
Hats off to West Coast Customs for making our craft front and center at SEMA 2013.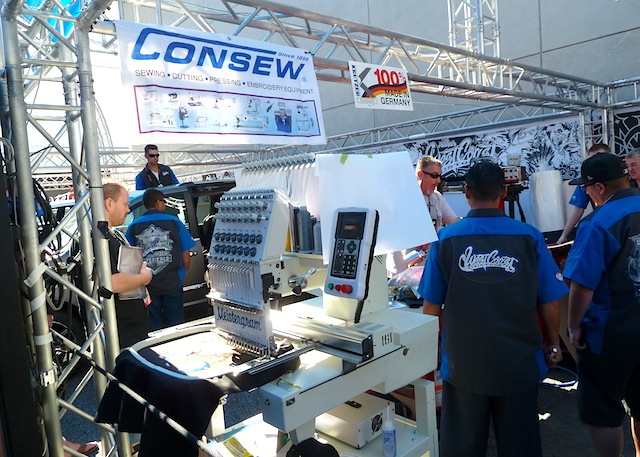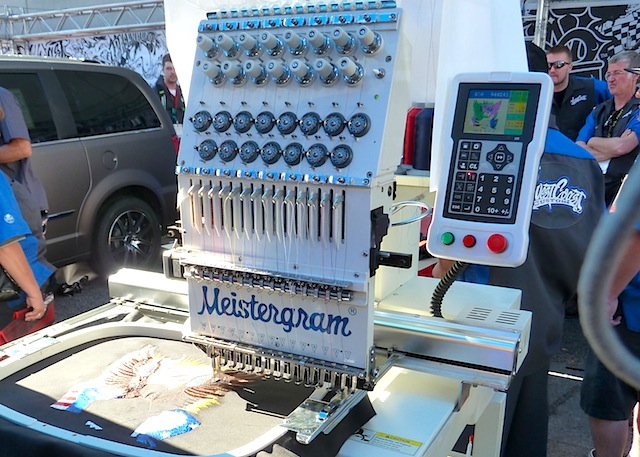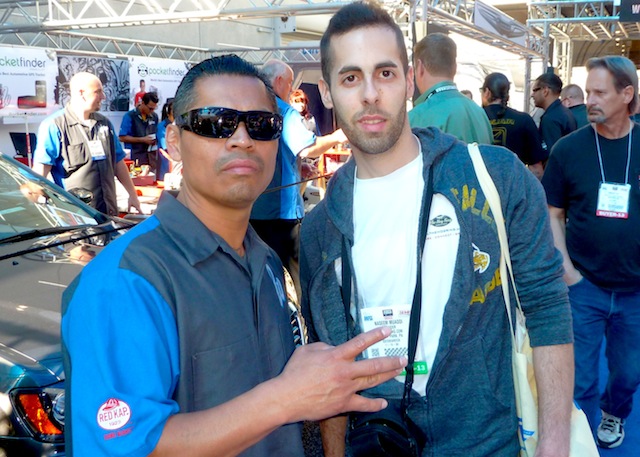 Want more from SEMA? Over the next couple of weeks, we'll be highlighting The Hog Ring's experience at SEMA 2013 by showing off pictures we took, interviews we conducted and new products we stumbled upon. So check back often!