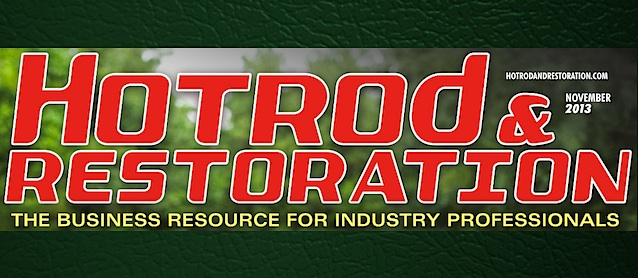 In his latest "Interior Insights" article for Hotrod & Restoration Magazine, Ace Eckleberry of ACE Custom Upholstery & Rod Shop tackles Mopar restorations and rails against the the "vast majority" of replacement parts that suppliers sell as being unacceptable.
Give his tirade a read and let us know if you agree.
Earlier this year a very good customer of mine brought his really cool old Mopar in to have me install original style replacement upholstery on the seats. This is a task every trim shop has done hundreds if not thousands of times. The provided seat upholstery he ordered as a it from a very reputable retailer was a brand associated with good quality parts. That is where the good part of the tale ends.
Both front seat backs tore like notebook paper when pulled on right at the seams. Neither seat cover was sewn straight. The borders were sewn onto the decks very obviously crooked in comparison with each opposing side. The rear seat border was not even attached in three places to the deck! Weltings were not trimmed. The reinforced areas were sewn on twisted.
I have intentionally left out the company and brand name of these products. I am however, issuing a blanket statement that a vast majority of interior replacement parts available are now far below the standards acceptable. If the materials are available I encourage you to buy bulk and take the time to recreate what you take off as opposed to replacements.
To read the full article, and download your free copy of Hotrod & Restoration Magazine's November issue, click here.
What do you think? Are replacement Mopar interiors really that bad? And is recreating them from scratch the best option available to auto upholstery shops? Let us know your thoughts in the comments section below.