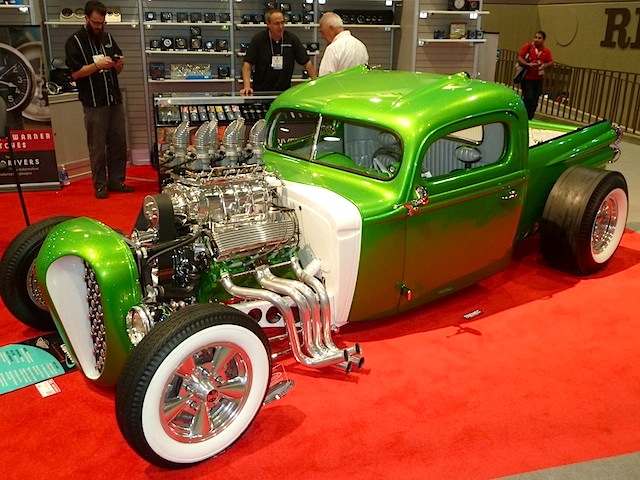 I saw a lot of custom interiors at SEMA 2013, but this truck, called "Kosmic Outcast," takes the cake for wildest seats — not just for its upholstery, but because of its strange frame design.
Sure, they don't look all that comfortable, but they're definitely head turners. They remind me of something you'd see in lowrider.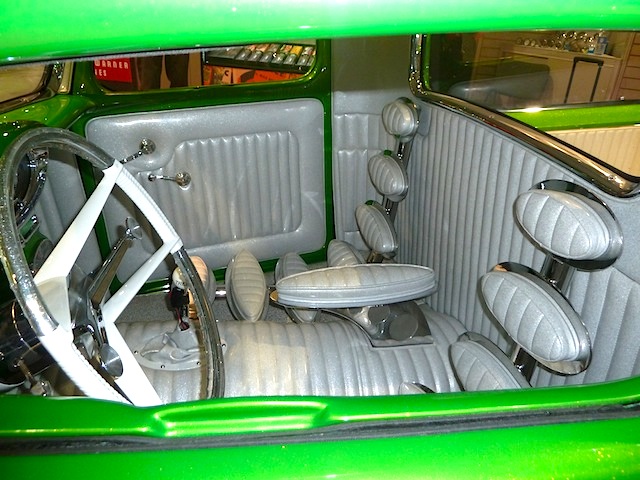 "Kosmic Outcast" was build by Hot Rod Chassis & Cycle. The seats were designed by HRCC owner Kevin Tully and John Mayer of Ogden Top and Trim. Rusty McClintock of OTT did the upholstery.
Want to see more strange, custom car seats? Check out our article "10 Wild Lowrider Car Seats".