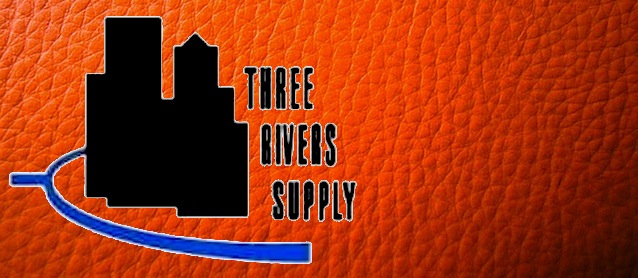 Sad  news to report this evening: Three Rivers Supply — a popular distributor of automotive and marine upholstery products — caught fire early Sunday morning, injuring one firefighter and causing extensive damage to the company's Pittsburgh headquarters.
The Pittsburgh Post-Gazette reports:
A firefighter was hurt this morning when he fell down an elevator shaft at a business in West Homestead.
An Allegheny County emergency dispatch supervisor said the incident occurred at 1:38 a.m. at 477 W. 7th Avenue, where Three Rivers Supply is located. The company is a wholesale distributor of automotive and marine upholstery, according to the company's website.
The supervisor said the firefighter was taken to UPMC Mercy for treatment of a leg injury. Reports indicate the building was heavily damaged by the fire. [more]
No other information is currently available. We'll bring you more details as they come. In the meantime, please keep the injured firefighter, as well as the Krawczyk family — who own and operate Three Rivers Supply — in your thoughts and prayers.
Update: To watch local Action News' television coverage of the fire at Three Rivers Supply, click here.
[Hat tip: Phillip Anderson]