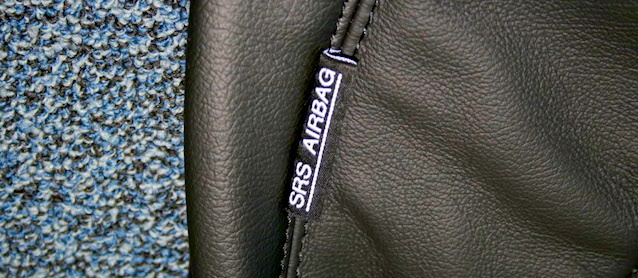 For good reason, many auto upholstery shops have become wary of repairing car seats, door panels and other interior components that have airbags built inside: If the seams don't open properly, the airbags may not deploy in time, leaving passengers vulnerable to injury and shops liable for damages.
However, equipment is available to ensure stitches open. Among the best is the Durkopp Adler 550-867, a specially engineered sewing station for documented airbag tearing seams.
The following video shows how the Durkopp Adler 550-867 works, and explains its many sophisticated features. Unlike traditional sewing machines, the 550-867 monitors thread tension and stitch length to ensure they meet industry standards, and documents this in a database to shield operators from potential liability.
The station's goal, Durkopp Adler explains, is to execute a stitch that's "strong enough to resist the stress under normal conditions and at the same time it must guarantee the unrestricted, accurate exit of the airbag."
The Durkopp Adler 550-867 is impressive, but doesn't come cheap. We reached out to Patrick Weissgerber, President & CEO of DAP America, to inquire about pricing. Here's what he told us:
"The full retail value of a standard machine (this being the machine with the most common equipment on it) is around 46,000 USD. This price typically includes training and installation on site.
You can of course customize with several additional scanners, different types of printers and edge guides. That can tack on another 10,000 USD, but is very rarely required by our customers."
With nearly all new cars and trucks equipped with seat airbags and automakers increasingly using "Do Not Resew" tags, auto upholstery shops may one day be forced to purchase expensive sewing stations like the Durlopp Adler 550-867.
Fortunately, there are alternatives. Alea Leather, for instance, sews all of its quality leather seat covers using similar machinery that certifies seams will open properly upon airbag deployment.
To learn more about the 550-867, see Durkopp Adler's website: Duerkopp-Adler.com.