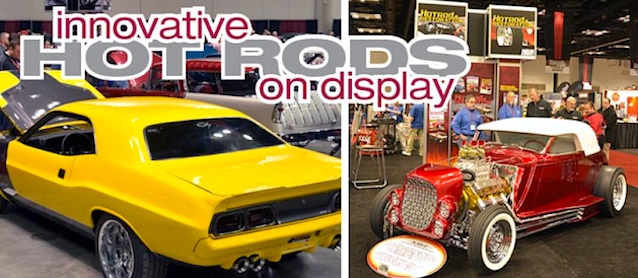 Not every auto upholstery shop specializes in hot rods, but those that do should plan on attending this year's Hotrod & Restoration Trade Show in Indianapolis, Ind. on March 26 – 28.
This trade-only event – which is hosted every year by the good folks over at Performance & Hotrod Business (formerly Hotrod & Restoration Magazine) – brings automotive professionals together to sharpen their skills, discover new products and network with peers, suppliers and manufacturers.
The show's hosts explain:
Custom-built hot rods. Best-in-class craftsmanship. Innovative products, new tools, parts, and technologies. Exhibitor specials. Skill-building seminars and product demonstrations. Meaningful conversation with the creator of the part that you hold in your hand. You'll find it all at the 16th Annual Hotrod & Restoration Trade Show.
While the show doesn't exclusively focus on car interiors, a lot of industry suppliers and manufacturers will be in attendance — including Clayton Machine Works, Distinctive Industries and, of course, our very own site sponsor DLT Upholstery Supply. Make sure you stop by their booths to say hello and learn all about their new products.
While you're there, don't forget to also network with automotive professionals outside of our craft. Just as your customers ask for recommendations for qualified shops to do body, paint and mechanical work, theirs inquire about auto upholstery shops. Building a strong rapport with these types of pros can help attract new business.
Best of all, registration is free! For for the full schedule of events, registration form and discount hotel rates, visit: www.hotrodshow.com.