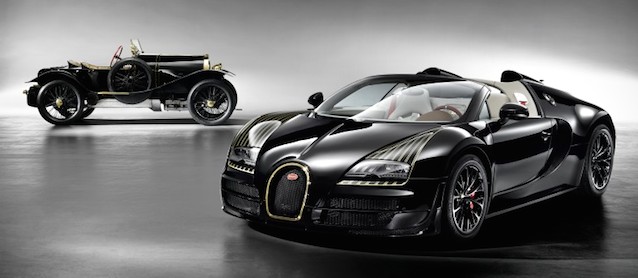 While the rest of the automotive world was off spraying car interiors with SEM Color Coat, luxury automaker Bugatti has been busy developing an ink that allows artists to hand paint images on high-grade leather without the fear of their work fading away.
The new ink, featured inside the limited-edition Bugatti Veyron 16.4 Grand Sport Vitesse "Black Bess," opens the door to endless possibilities of vehicle interior design. Technology blog Gizmag explains:
Easily the most interesting detail of the Vitesse Black Bess's interior is the artwork depicting the original Black Bess and Roland Garros' Morane Saulnier Type H airplane. These pictures are meticulously hand-painted in the leather of the door panels, using a special ink and impregnation process designed to hold up to the tests of time. Each of the six door panels on the three Black Bess editions is unique from the others.
"We have developed a new process for individually hand-painting the leather in the vehicle's interior, the like of which has never been used before in the automotive industry," explains Achim Anscheidt, Bugatti head designer. "The leather and the ink applied by the designer have been technically developed and processed so that they can withstand the stresses inside the vehicle and fulfill the valid quality requirements demanded by modern day production." [more]
Take a look for yourself: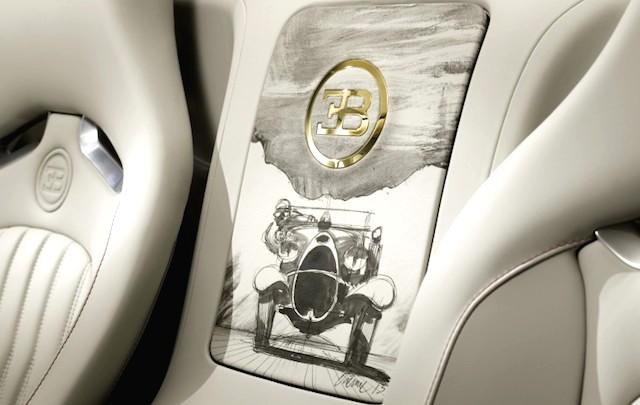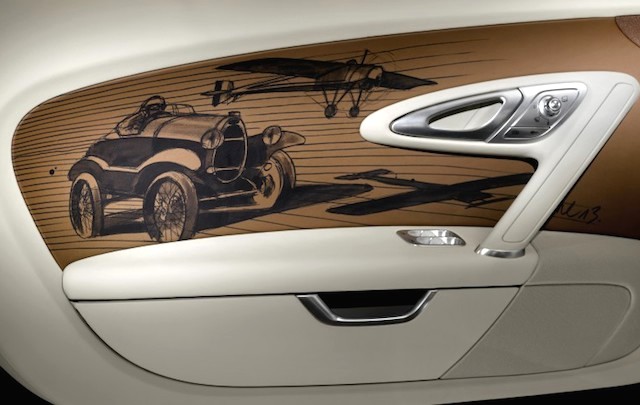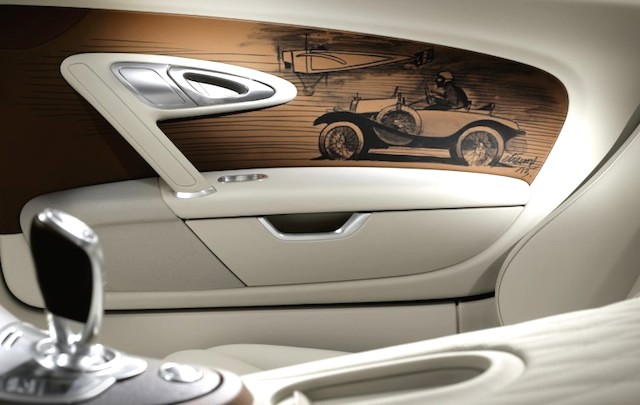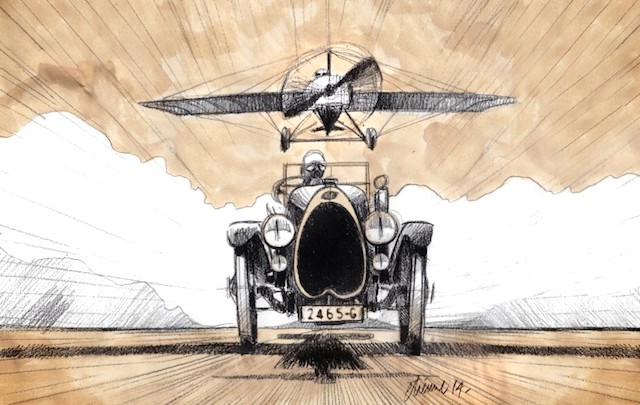 Auto upholstery, in its own right, is a form of art. But an ink like this is sure to excite many of the more traditional artists among us. While it's highly unlikely that Bugatti will ever divulge it's ink recipe, it's only a matter of time before a similar product becomes available to the public. At that point, we just might begin to see painters set their sights on our creations.