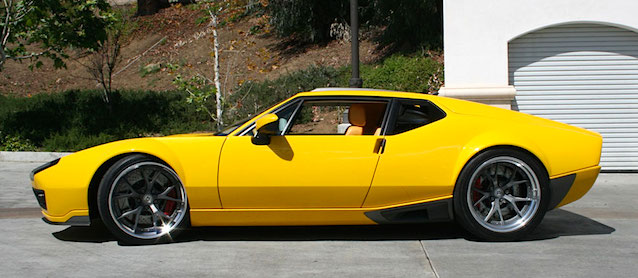 World-renowned American car builders Ringbrothers have done it again! This time they've teamed up with athletic apparel company Nike to create a one-off 1971 DeTomaso Pantera with an interior as amazing as the story behind it.
Brothers Mike and Jim Ring were asked by a widow in Madison, WI, to build her late hot-rodder husband's dream car and they delivered. Collaborating with Nike, they turned his shabby Pantera into the ultimate super car.
Nearly every inch of the Pantera underwent fabrication – over 4,000 hours of work by the skilled craftsmen – but its interior is where it really shines.
Upon first glance, you'll notice that the cabin's driver-side is upholstered in a lively, bright yellow fabric, while the passenger-side is drab gray. The color scheme is the result of an inside joke between the Ring brothers about how two seats are one too many in a supercar – especially when you're trying to keep weight down.
Taking the joke even further, they turned all the dash buttons, screens and instruments – including the radio – to face the driver. The passenger doesn't get A/C vents or a glove box. Hell, even the passenger's door panel is more basic than the driver's. To add insult to injury, the Ring brothers even installed a faux "eject" button to show the passenger how unwelcome he really is.
Other details throughout the Pantera's interior set this car apart from all others – including its speedometer which only reads the number, "71" commemorating the year the car was manufactured and the year Nike was founded.
I had an opportunity to see the '71 DeTomaso Pantera in person at SEMA last year and was blown away. The amount of work involved in this project, along with the unique story behind it, is an inspiration to car builders all over the world.
In January both the car and a one-off pair of matching Nike sneakers will be auctioned off at Barrett Jackson to one lucky bidder.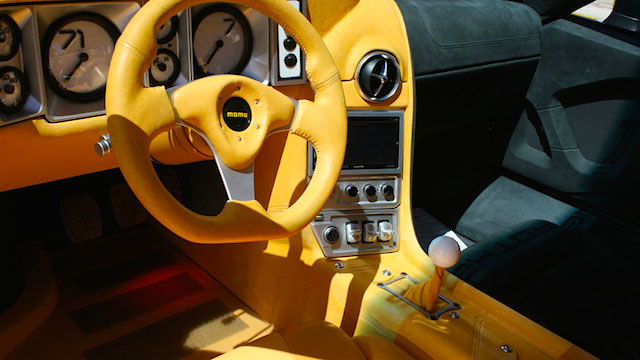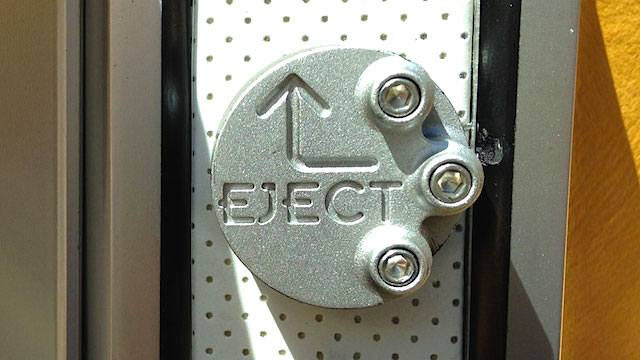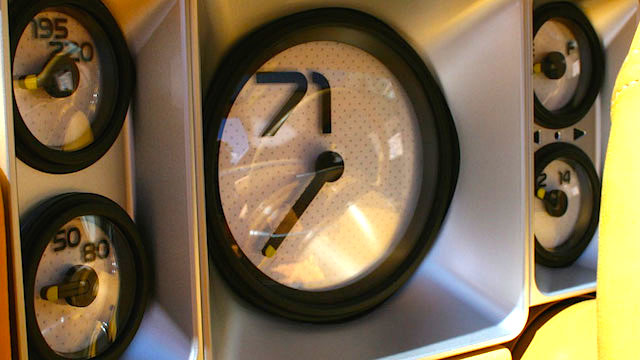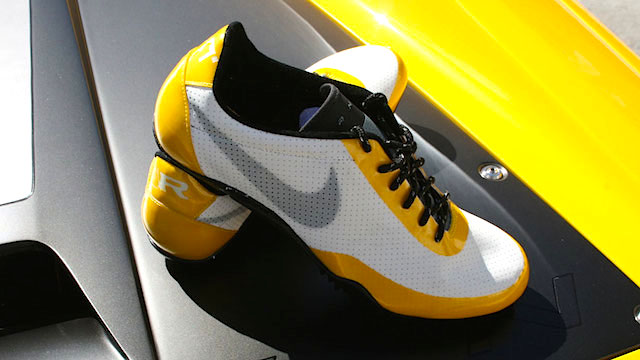 For more photos and details, check out Jalopnik.