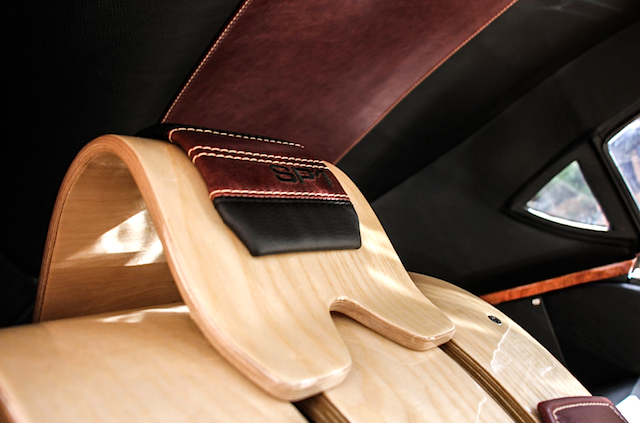 Morgan Motor Company, Britain's premier boutique automaker, is renowned for its beautiful handcrafted designs. But the interior in its one-off SP1 coupe is truly special. One look at the headrest will tell you that.
The first bespoke creation of Morgan's new Special Projects division, the SP1 features a frame, seats and dashboard constructed from Ash Wood and African Bubinga Red Hardwood, with distressed leather pads placed at every point of contact.
Divulging more about the cabin, Morgan writes:
The SP1 features an infotainment system, driven through an iPad that has been installed in the fascia and secured by dual hand-stitched leather straps. A reflection of both Morgan's willingness to embrace the future, whilst remaining constant to its coach-built craft roots. The SP1 truly celebrates the blend of craftsmanship and technology that Morgan is so famous for, and is the perfect way to launch Morgan Special Projects, encompassing everything that this unique and highly skilled division of Morgan represents.
But words can only express so much. Check out the following interior sketch that Morgan's craftsmen worked off: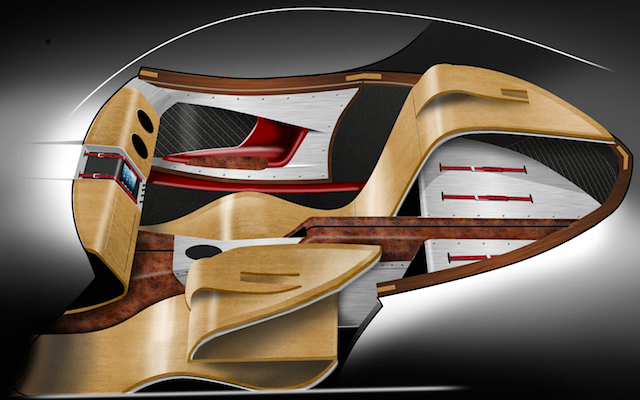 And, of course, the finished product: