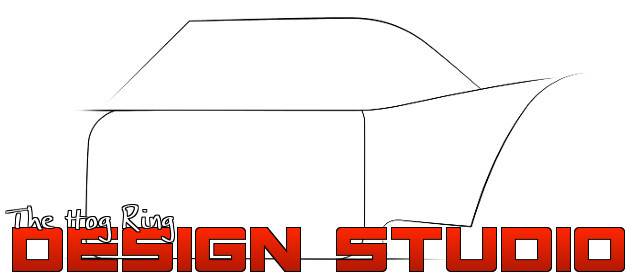 You asked for it and we listened. Starting today, we're adding to The Hog Ring Design Studio a new series of door panel illustrations for the most popular hot rods — and we're kicking things off with the iconic 1967-1969 Chevrolet Camaro/Pontiac Firebird.
Like car seats, door panels are another element of a vehicle's interior where auto upholsterers can let their imaginations run wild. With an infinite number of color combinations, patterns, fabrics, metal trim and armrest designs, trimmers can be as creative as they want to be.
However, like any custom job it's a good idea to sketch your ideas on paper before making a single stitch. Doing so will help you and your customer visualize the finished product and avoid any costly design changes after the work has begun.
Our new series of door panel illustrations will be a collection of the most popular hot rods. They will show an inside view of the passenger side of the vehicle, including the front and rear door panels, as well as the kick panel. Like all our illustrations, they will lack color and detail, but provide a solid foundation for you to experiment on top of with color pencils.
The success of our Tri-Five Chevy door panel drawing inspired the new series, which will eventually include Chevelles, Mustangs and even the classic VW Beetle. For now though, we're starting off with the first generation Camaro and Firebird — which pretty much look the same.
If you use the new door panel illustration, be sure to pair it with our two full Camaro interior renderings, which we added to the Design Studio last year.
Visit The Hog Ring Design Studio to download, print and use the illustrations free of charge — and send us your finished renderings for a chance to have them featured on The Hog Ring!