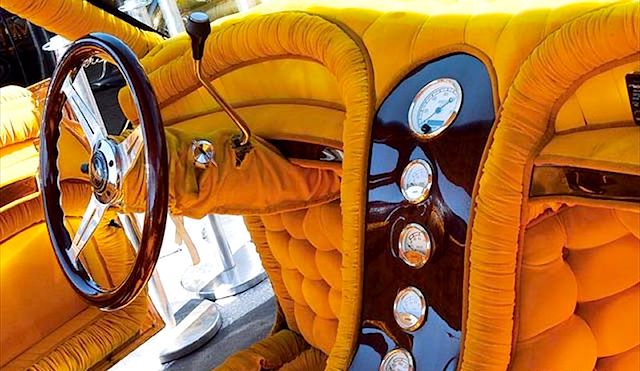 You've never seen a 1979 Chevrolet El Camino that looks like this… but you did see a Porsche 924.
Seriously, what is it about bright orange fabric that makes people want to act tuft? Ugly interior aside, the element that bugs me the most about this custom cabin is that whoever trimmed it pulled out all the gaudy tricks only to stop short on the steering column.
Of course, this El Camino dashboard is from a custom lowrider — but that's no excuse for poor taste.