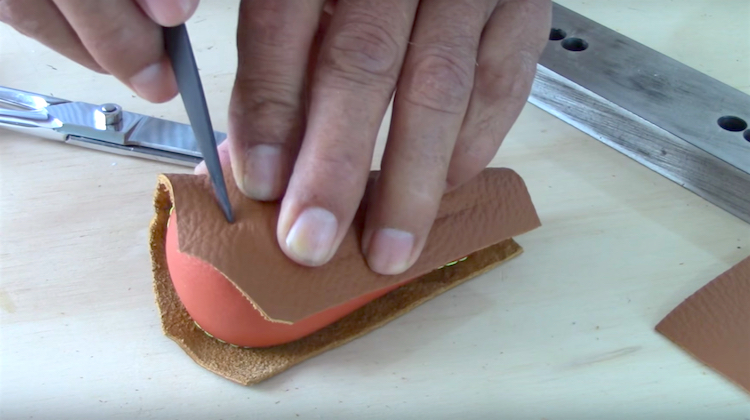 Often times, the smallest upholstery projects are also the most difficult — just ask anyone who has ever attempted to wrap a shift knob in leather.
To the untrained eye, wrapping a shift knob might look easy. However, experienced auto upholsterers know that's not the case. In fact, the task requires advanced pattern-making and hand-stitching skills to cover the knob's curved and sometimes spherical surfaces.
If you're lucky, the shift knob is already wrapped in leather that you can remove and use as a template, and allowances in the knob's structure have already been made for the material's thickness. But it's a whole different ball game if you're trimming an uncovered plastic knob.
Fortunately, master craftsman Cesar Chavez Flores of Cechaflo Videos in Guadalajara, Mexico, has produced a fantastic video showing step-by-step instructions on how to expertly wrap a shift knob from scratch.
Pay close attention to the video and take notes. This isn't a task that most trimmers can master easily. But with lots of practice, you can become an expert and add it to your list of services.
To watch more instructional videos by Cesar, visit his YouTube channel.