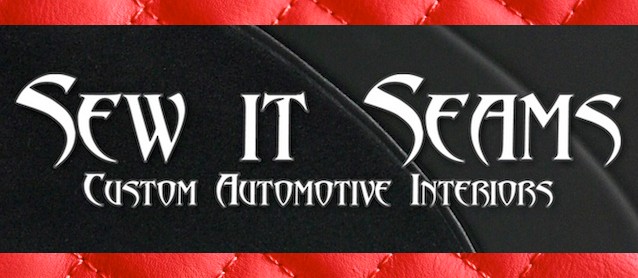 Custom leather supplier Relicate Leather Collection recently launched an interview series that aims to help us "get to know the people behind the sewing machines." Like our own "10 Questions" series, the interviews provide insight into the backgrounds, inspirations and ambitions of our peers.
The first auto upholsterer to be profiled for the series is Scott Zielinski of Sew It Seams Interiors in Erie, Pennsylvania. If the name sounds familiar, it's because we recently highlighted a collaboration he did with Josh Laird of Relicate Leather in an article titled: "Putting The Hog Ring Design Studio to Good Use."
Here's an excerpt from the interview that a lot of auto upholsterers — especially those grinding two jobs — can relate to:
You have a day job. Would you like to one day do upholstery full time?
While I work as a Design Engineer for a global manufacturing company, I just can't push myself to take that "big step." I have a growing family that needs a stable household income and I need retirement $$$$$. I have witnessed people who are in the automotive industry and how they have hand great hardships in their careers and that makes me gun shy.
How do you manage doing both?
The balance is hard but what helps me is I'm private. I have a few key clients that keep me more than busy and they know my situation, so evening and weekends work for them. I have been growing that clientele as of late, and that's creating its' own bit of stress, but I'm hopeful it will pay off. I'm focusing on building relationships that will aid me in creating stability, so if I am to go full time, it will be a seamless transition.
To read the full interview Scott of Sew It Seams Interiors, visit Relicate Leather. To see photos of his work, follow him on Facebook and Instagram.