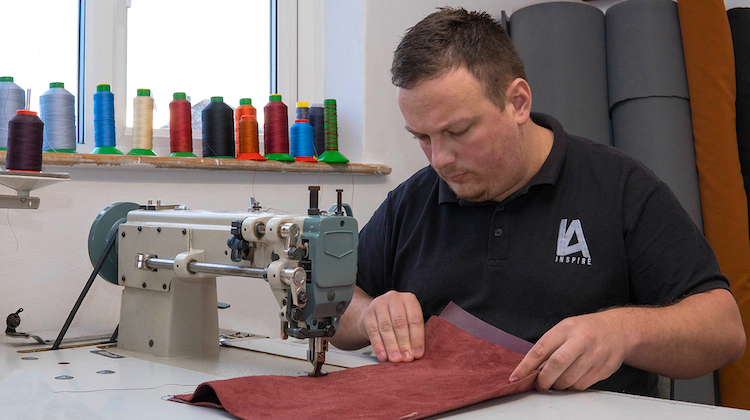 Sean Scott of Inspire Automotive has only been trimming cars for five years, but his work bears the hallmarks of a seasoned pro with decades of experience.
An avid car enthusiast and an artist at heart, Sean found his calling in automotive upholstery while working on his own car. After a few years of balancing a full-time job with upholstery on the side, Sean committed to his true passion and opened his shop in 2014. Since then, the self-taught trimmer has focused on custom interiors and antique restorations.
We spoke with Sean about how he got his start, his feelings about the craft and much more. Let's meet the trimmer…
Name: Sean Scott
Business: Inspire Automotive
Location: Sleaford, Lincolnshire, England
Facebook: www.facebook.com/inspireautomotive
Instagram: www.instagram.com/inspire_automotive
Twitter: www.twitter.com/inspire_auto
Equipment: Highlead GC0398-1 single-needle, walking-foot and Highlead GC20618-2 twin-needle, compound-walking-foot
How long have you been trimming? 5 years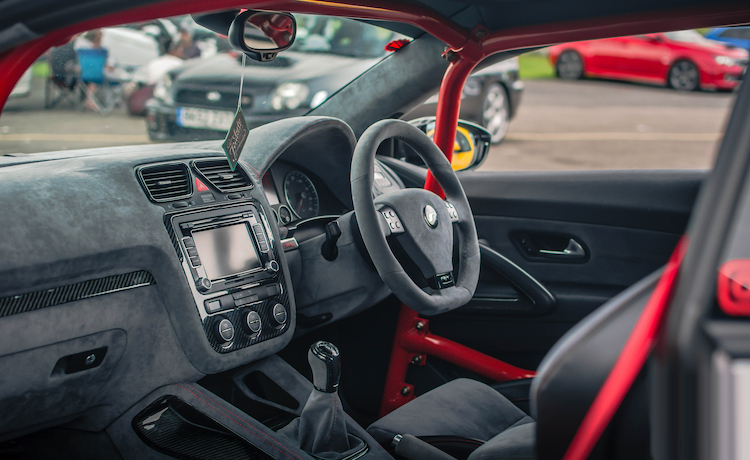 How did you learn auto upholstery? I'm self-taught and started out by working on my own car, doing bits that I either couldn't afford to have done or fancied trying myself. Over time I stuck at it, constantly learning and improving my skills.
I've been a car enthusiast all my life and always wanted to work in the automotive industry. I'm not the sort of person to be sat behind a desk all day so a hands-on, creative job with cars seemed ideal. I originally did it in my spare time whilst working at an engine remanufacturing plant — but 10 hours in a day job then coming home to trim interiors until midnight took its toll and I decided to leave the plant.
I set up Inspire Automotive in November 2014 and haven't looked back since. I've met some great people and had the chance to work on some great cars too. I can't imagine doing anything else and look forward to the future for Inspire Automotive.
What's your favorite aspect of the craft? I think creativity is a massive factor; taking a bland or tired interior and bringing it back to life. I spent my early years of trimming on custom cars and still enjoy those, but currently I'm really enjoying working on rare classic cars, learning how they were created 50-60 years ago and transferring those methods to make the final piece as original as possible.
What's your upholstery pet peeve and why? Customers who turn up having spent thousands on other aspects of their vehicle restoration/build and expect to get a re-trimmed interior for a fraction of the cost. I feel this is mainly because they don't understand just how much work goes into an interior and how much of a multi-discipline trade it is.
Another thing I hate is fixing other trimmers shoddy work. Do it once, do it right!!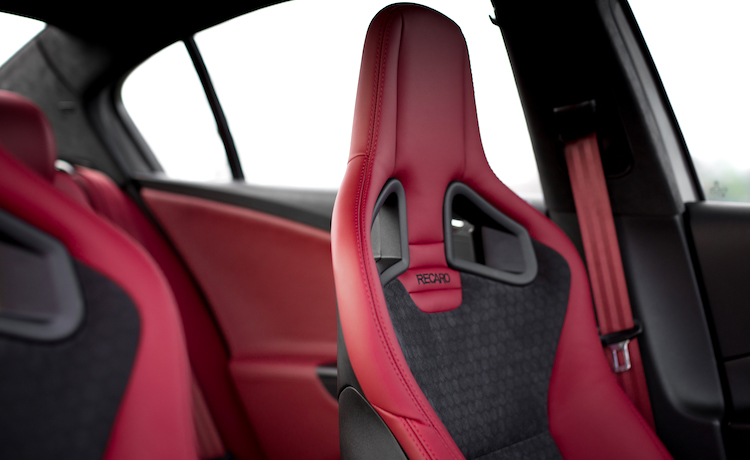 What's the best part about being a trimmer? To me there isn't one thing that is the best part of being a trimmer, there are a few…
Firstly, I love to have a challenge and there are plenty of them in the automotive trade. Owning my own business and waking up knowing today will be a different day than yesterday, and it'll be a different day from tomorrow.
Secondly, the variety of work that comes through the door, from custom cars to classic cars. No car is the same and having customers who all want something different makes me enthusiastic about my work.
When people ask what I do for a living, I don't think they expect me to say, "I have my own business doing automotive upholstery." Their reaction is another thing that makes me love being a trimmer; it's such an uncommon job.
Finally, since I was younger I always wanted to be an artist. I always had a creative flare, so being able to produce such detailed and creative interiors for my customers means I'm fulfilling my dream from a young boy but in a different manner than how most artists would.
What concerns you most about the auto upholstery industry? I feel there isn't enough awareness or exposure of automotive upholstery like there is in other automotive trades, especially in the UK. The main aspect being the skill required to do the job to a high standard and also to recreate correct techniques from older vehicles.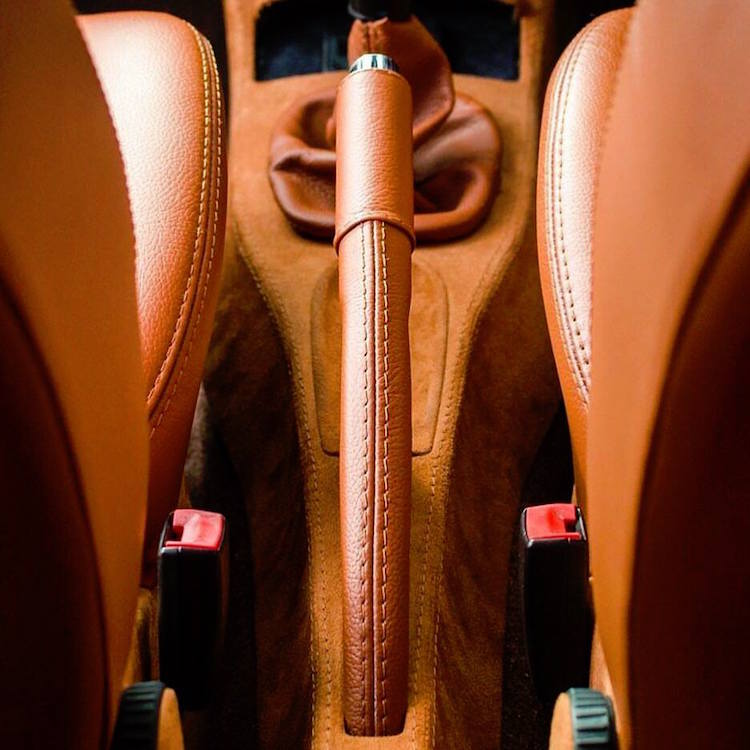 Find out how to be featured in our "Meet the Trimmer" series by emailing info@thehogring.com.