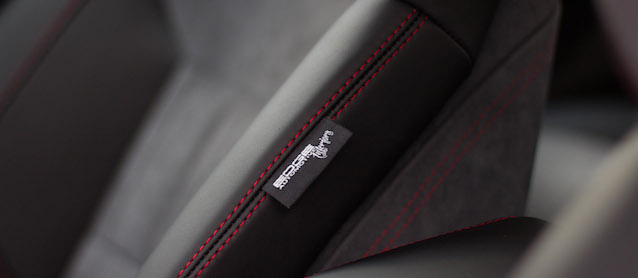 As of late, it seems that more and more auto upholstery shops that specialize in custom interiors are using cloth labels to brand their work. However, as Custom Car Chronicle points out in a recent article, it's hardly a new trend. In fact, the practice of using labels dates as far back as the 1940s.
Rik Hoving, author of the article, notes:
We know that the coachbuilders, who build complete custom made bodies on exciting chassis usually had some sort of tag, or crest on the body with the company name, or logo. As a sort of business card, making sure the people who look at the car would see who was responsible for such beautiful work. And of course hopefully some people who see the work and the tag/crest might end up a potential client.
In the 1940's some of the upholstery shops started to specialize in Custom and Hot Rod upholstery. Some of these shops also started to use small tags in the cars they had upholstered.
Rik then proceeds to outline the different types of labels used by auto upholstery shops — from the metal ones attached to tops installed by Houser's Carson Padded Tops to the hand-painted plates affixed to seats upholstered by Interiors by Runyan.
All in all, it's an interesting read that points to a long forgotten period in our industry's history — that, as you can see by Edge Automotive Interiors' cloth label pictured above, is making a comeback.
To read the full article, check out "Custom Interior Tags." Also, check out the "Industry History" section of The Hog Ring for more stories from our shared past.
[Hat Tip to Steve Cossette of Aero Upholstery for pointing out this great article]