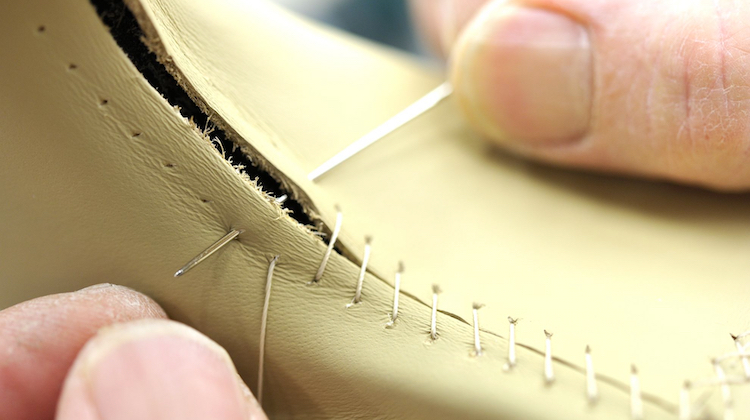 Bentley Motors equips its auto trimmers with expensive machinery and tools to upholster interiors. But to wrap steering wheels, staff rely on a simple kitchen utensil to get the job done.
In an article by Automotive News, Bentley trimmer Noel Thompson explains how he uses a dinner fork to ensure stitches on steering wheels are evenly spaced:
Markings have to be made to show the worker where to hand-stitch the leather, Thompson said pulling out an aged eating utensil: "This is the world-famous fork."
"We have gone back to the old way of doing it — we use a fork," Thompson said as he poked the uniformly spaced marks into the leather as you would on a pie crust.
It takes two hours to sew thread around the wheel using a cross-stitch, he said. "I sew with two needles in one hand because you cross over quicker.
"I have done more of these than anyone else in the company."
The following low-res photo illustrates how it's done: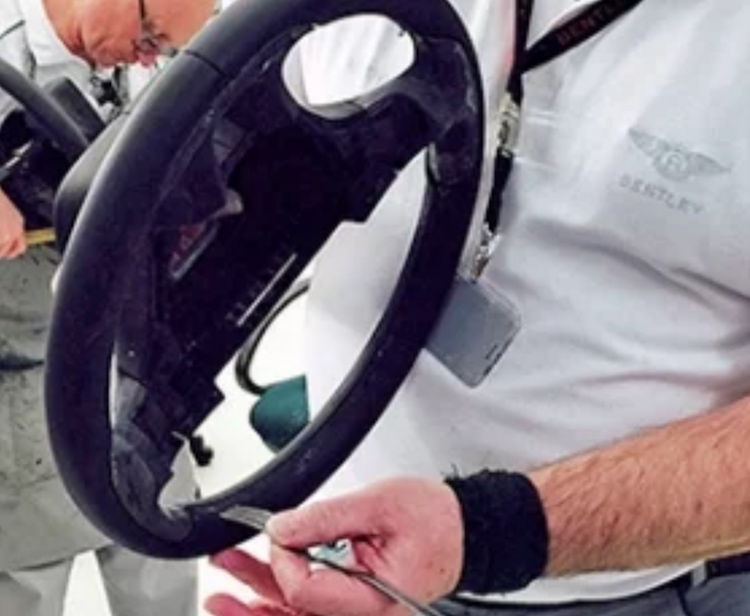 It's funny how some things never change. Our auto upholstery shop has been fabricating tools out of forks, spoons and butter knives for two generations. A lot of other shops have been doing it for even longer.
But if it works, it works. So why wrap steering wheels any other way?
To read the full article, see "Lavishing leather, wood to defend ultraluxury."