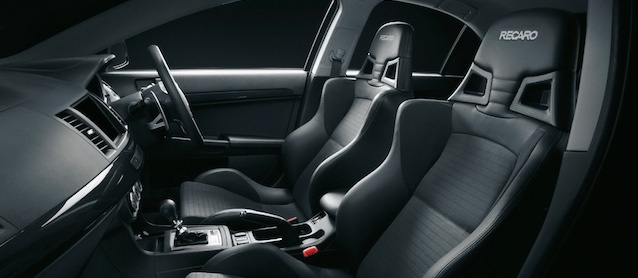 Remember when Recaro was a brand of aftermarket car seat that was only known in racing circles? Well, that's not the case any more. Over the last 10 years, the company has grown to become a household name, and its products are now featured in a range of straight-from-the-factory vehicles — some of which aren't even legit sports cars.
The Detroit News recently published an interesting article that examines Recaro's rise in popularity and sheds light on its plans for the future. It's a piece every auto upholsterer should read, especially since customizing and repairing these seats will soon be commonplace (if it isn't already).
Here's a short excerpt from the article:
Recaro — a name synonymous with racing seats — works with each automaker to make unique seats. But the company says it makes sure all have the "Recaro DNA" of quality, styling and performance.
"This is going to be a growing market for us," Recaro North America general manager Emil Kreycik said in a recent interview. "It's a growing market for the (automakers)."
The company is expected to continue growing as automakers like General Motors Co. and Ford Motor Co. bring more new performance cars to market.
Business from automakers represents roughly 60 percent of Recaro North America's seating business. The other 40 percent is for aftermarket sales to racers and customizers, and seats for commercial and military vehicles.
The company produced about 68,000 seats in 2014, Kreycik said, but it would not provide an outlook for 2015. Globally, Recaro Automotive Seating recorded sales of $207 million in 2014.
Its Auburn Hills facility has grown from producing seats for just one vehicle in 2009 — the Cadillac CTS-V — to a handful this year, including seats for Ford's new lineup of Mustangs and GM's Camaros and Cadillac V-Series ATS and CTS.
The increase is pushing the Metro Detroit facility to produce the most products since the more than 100,000-square-foot facility opened in 2007.
Interestingly, the article states that Recaro was forced to launch its own "sewing academy" after it had a difficult time finding qualified upholsterers to work in its factory. While few details are known, training reportedly takes up to eight weeks and consists of both classroom lessons and hands-on experience.
While some auto upholstery shops already specialize in Recaro seats, others don't do many at all. The seats aren't terribly difficult to upholster, but they are a bit more complex than your standard buckets. Trimmers with little experience would be wise to familiarize themselves with the seats before Recaro takes over the world — as that's definitely its plan.
To read the full article, check out: "Detroit area car seat maker Recaro's business is racing."