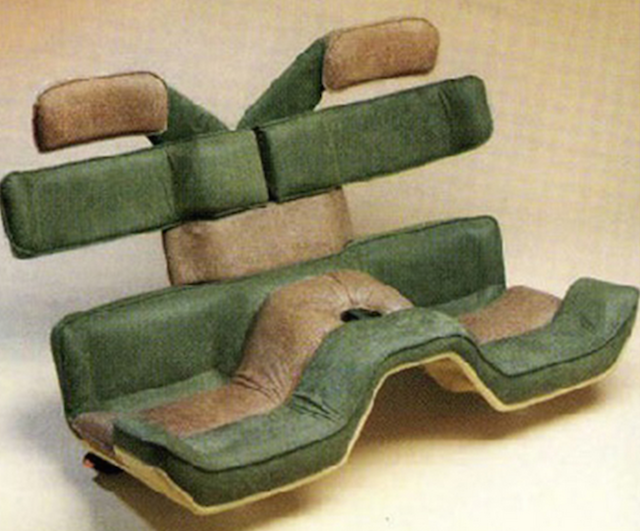 In 1984, Nuccio Bertone of now-defunct Italian automaker Gruppo Bertone sought to conquer the U.S. market with the introduction of a concept sports car he dubbed the Ramarro — Italian for "green lizard."
Although the Ramarro was built atop the chassis of a Corvette C6, it was widely considered to be more revolutionary than evolutionary, and garnered widespread praise for its wild, head-turning design.
Nearly every element of the Ramarro – from its sliding doors to glass-shell roof – were bold, and its interior was no different. In fact, it featured one of the most unique bench seats we've ever seen.
Keeping in line with the lizard theme, the Ramarro's seat was made to look creature-esque and even trimmed in green and beige leather to resemble a reptile. However, the design wasn't all show. Critics boasted that the seat was also comfortable and supportive in spirited jaunts.
In recognition of the Ramarro, the auto industry awarded Gruppo Bertone the 1985 Car Design Award for "its bold ideas, worked into a design project which gives the Chevrolet Corvette an entirely new personality."
Watch the following video and tell us what you think of the Ramarro in the comments section below.