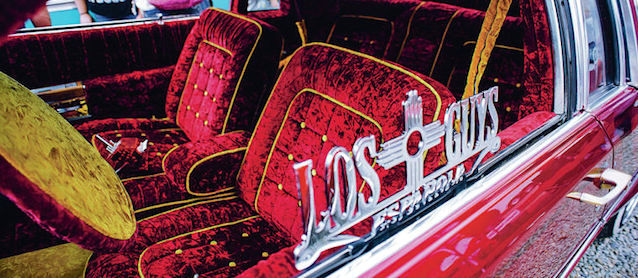 We're back with another installment of "10 Wild Lowrider Car Interiors" — one of the most liked and widely shared articles on The Hog Ring.
It's easy to understand why auto trimmers and enthusiasts love lowrider interiors. The genre is the only one in the industry where there are no rules and builders are encouraged to go big or go home.
Yes lowriders are gaudy. Yes they cost an arm and a leg to upholster. But they're head turners, and that's the point.
Feast your eyes on our newest list of "10 wild lowrider interiors"…