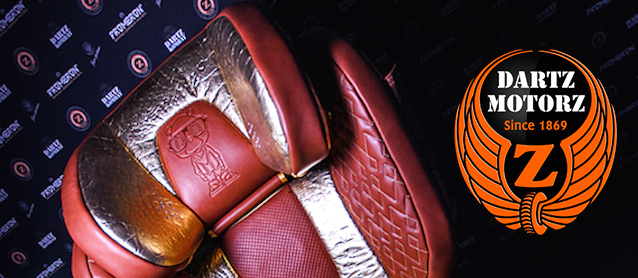 We've seen some pretty cool child safety seats in our time, but this gold-plated, crocodile-skinned, bullet-proof version upholstered by Dartz Motorz Company takes the cake.
If you recall, Dartz is the same Latvia-based manufacturer of luxury armored vehicles that made headlines in 2013 for upholstering a Mercedes-Benz GL 63 AMG in whale's penis. This baby seat isn't as cringe worthy, but just as wild.
Not only is it constructed from kevlar and carbon fiber, but trimmed in gold-plated crocodile skin and natural leather. In true Dartz fashion, its hides are also stitched together using sewing thread made from real gold.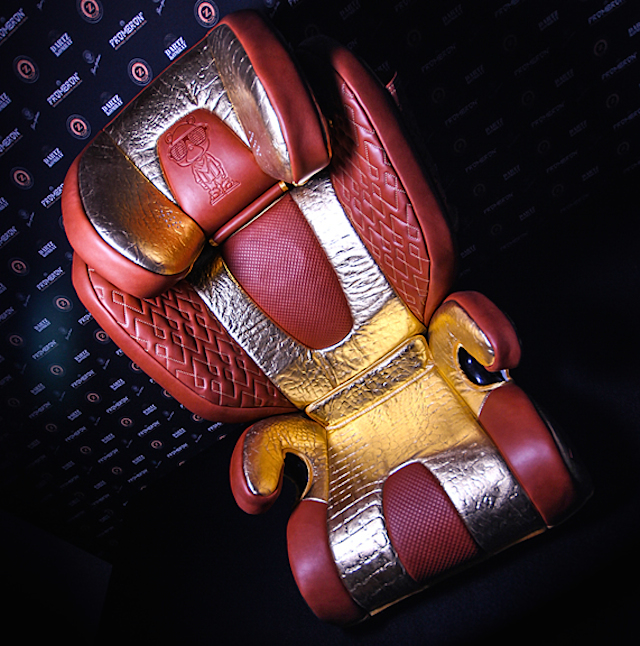 Not your style? No problem. Dartz recently launched Le'Enfante Terrible, a bespoke service that specializes in high-end, bullet-proof baby seats. No word on pricing, but expect them to cost a pretty penny — as nothing Dartz does comes cheap.