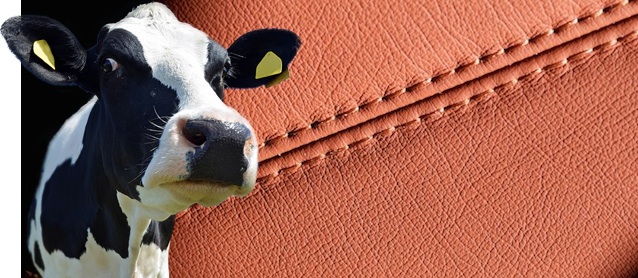 With the exception of some super luxury automakers who upholster their cars' interiors in bull hides, most car companies and seat cover manufacturers source their genuine leather from cows.
But not any cow will do. In fact, automakers are quite picky about the types of cattle they use — paying particular attention to such things as breed, the environmental conditions in which the cows are raised, and how they're treated by farmers.
U.K. car website Car Keys sheds light on these factors and more in a recent article titled "Where does the leather in your car seats come from?" Below is an excerpt…
Provided that the leather in your car is genuine, it'll most likely come from a cow. That said, auto-grade leather is no mere cowhide.
Unlike leather luggage or jackets, the sort of leather used in car interiors has to be durable enough to resist years' worth of stains, fading and people sliding across it thousands of times.
This is something Mercedes has picked up on, actually fitting the seats from its E-Class saloon in the back of German taxis in an effort to assess the real-world durability of its upholsteries.
Generally, car manufacturers prefer the hides of cows that live in far-northern climates, partly because their skin is thicker and also because they tend to have fewer biting pests, which prevents scarring.
Free from major blemishes, these leathers retain their natural finishes with the end grain exactly how the cow made it. Lower-cost hides usually have more imperfections, which can include scars from barbed-wire fences, but treating and embossing the leather can hide most of it.
Size is also an important factor to carmakers; Mercedes in particular prefers cows from southern Germany, as German bulls tend to be bigger, meaning that their hides cover more space.
On the other end of the scale, cheaper leather is often split in half lengthways in order to make it cover more territory for less money, with the trade-off being that it'll be thinner and won't last as long.
So how much leather does it actually take to cover a car? Well, some manufacturers can offer full leather upholstery using relatively few hides, but by contrast a Bentley Mulsanne's interior takes 14 individual hides for each and every car.
So why do some super luxury automakers chose to upholster cars in bull hides instead? A company rep for Rolls-Royce Motor Cars once told The Hog Ring that it's because bulls are male, and therefore aren't prone to the types of stretch marks commonly associated with pregnancy.
To learn more about how automakers choose hides, and why more are turning to faux leather, check out: "Where does the leather in your car seats come from?"