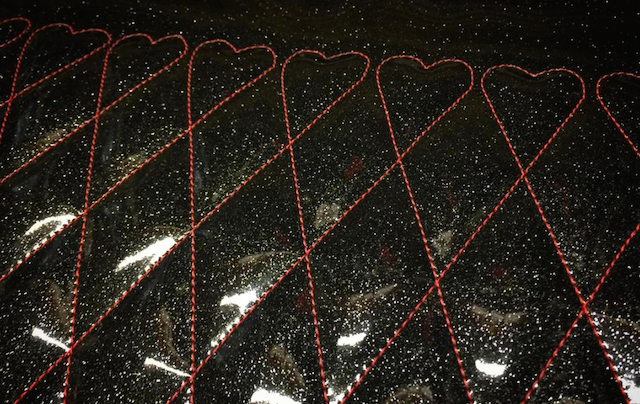 In March 2013, we published an article titled "Moving Beyond Traditional Diamond Pleats," in which we encouraged auto upholsterers to start experimenting with new and interesting variations of the traditional pattern. Since then, we've seen a number of unique interpretations. The latest is this beautiful diamond-turned-heart pleat by Shawn Krist of Krist Kustoms.
Shawn does a very limited amount of upholstery work these days, choosing instead to focus on selling hot rod interior parts and custom auto-themed handbags. However, his work remains influential in the industry.
We reached out to ask Shawn about this unique diamond-heart pleat. Here's what he had to say:
One of the things I enjoy the most about making our custom Double K Originals handbags, is the complete freedom of creativity. I can sew things that people would probably never want in an automotive interior, like these hearts that turn into diamonds. Diamond pleats are super popular on our handbags, as well as almost anything heart related. So why not combine them both?
We love it! Creativity like this deserves a fist bump. But I have to disagree with Shawn about people probably not wanting the diamond-heart pleat in their cars. I could totally see this pattern stitched into the seats or door panels of a 1950's hot rod. It screams rockabilly — doesn't it?
To see more of Shawn's work and learn about his products, check out his website and follow him on Instagram and Facebook. For more original patterns, browse The Hog Ring's "Unique Pleats" section.