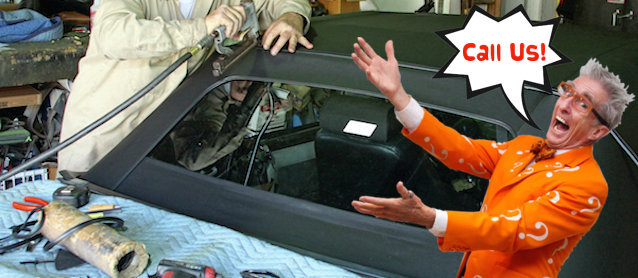 Remember when small family businesses like ours could only dream of producing and airing commercials? Well those days are over.
Today, all you need is your smart phone's video camera and a laptop computer to create a web commercial that can be uploaded to YouTube and viewed by thousands of potential customers. And, increasingly, more auto upholstery shops are realizing it!
Over the last few years, we've noticed a surge in the number of auto upholstery shops either hiring production companies to create web commercials for them or doing it themselves.
And why not? A web commercial is a great way to succinctly explain your services, show off your work and encourage potential customers to come in for an estimate.
You could publish the commercial on your website, social media accounts, automotive forums, and even ask local car clubs to share it with their members. Auto upholstery shops that sponsor cars or rent booths at car shows could also bring a small computer or tablet and play it on a loop for passersby to see.
Sure, you might not be able to air your commercial on television, but who cares? In this digital age, people are increasingly ditching TV to stream their programs online, where they also research companies and discover new products and services. This is especially true of folks under the age of 35, who will soon become your primary customer base.
Best of all, your web commercial can be anything you want it to be: simple, complex, short, long, funny, serious, musical, animated, etc. The possibilities are endless!
Not convinced? Check out the 10 commercials below that auto upholstery shops like yours recently produced:
Tiger Auto Trim & Upholstery
Distinctive Interiors
Treadwell Auto Trim
Ar-Jay's Upholstery
Maitland Auto Upholstery
Jim's Auto Upholstery
New Life Upholstery
Anaheim Hills Auto Upholstery
Joe's Custom Upholstery & Auto Detailing
It's okay if you're not experienced with cameras, computers or video editing software. Chances are, you know a teenager who is. He or she might even be your own kid! And if that's not an option, there are plenty of companies that will produce a low-cost web commercial for you.
Talk to us: If you've produced a web commercial for your auto upholstery shop, share it in the comments section below and tell us about your experience. If not, let us know what's stopping you. Maybe we can help.