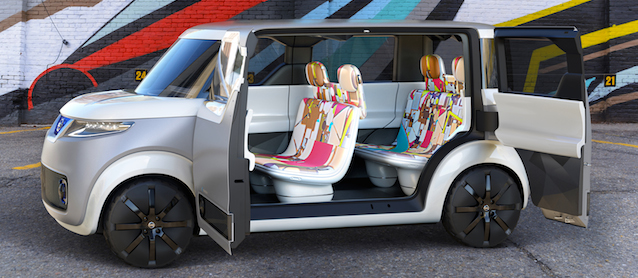 Imagine if you could change a car's upholstery whenever you wanted at the touch of a button. That's exactly what Nissan Motor Company aims to achieve with the interior of its new Teatro for Dayz concept car.
The vehicle, which is geared toward Generation Z drivers, reportedly features screens throughout — on the dashboard, door panels, seats, etc.
To change the look and style of the cabin, all a car owner has to do is set a new image as the screen background, sort of how you set an image as wallpaper on your computer or smartphone. The result is digital upholstery.
Satoshi Tai, Nissan's executive design director, explains: "The interior can be visually altered according to one's mood, for playing games, and in the blink of an eye to surprise friends. What Teatro for Dayz is, how it's used, and what it could become are all up to the share native's [driver's] imagination."
When an image isn't selected, the cabin defaults to white.
Unfortunately, it's not clear if the screens on the seats are glass or a type of fabric that allows images to be projected onto it. All Nissan has said about the seats is that their bases "resemble balance balls" and "feel radically different from the usual grip of a car seat."
Weird, I know. But when you think of how today's Generation X and Y drivers are already integrating smart technology into their everyday driving experiences, it seems entirely plausible that the next generation will be using something this outlandish.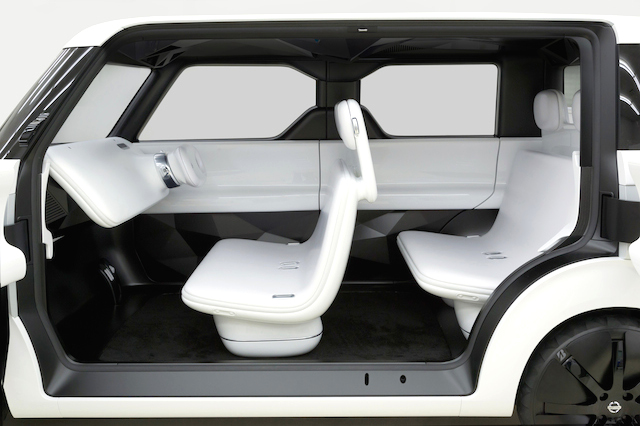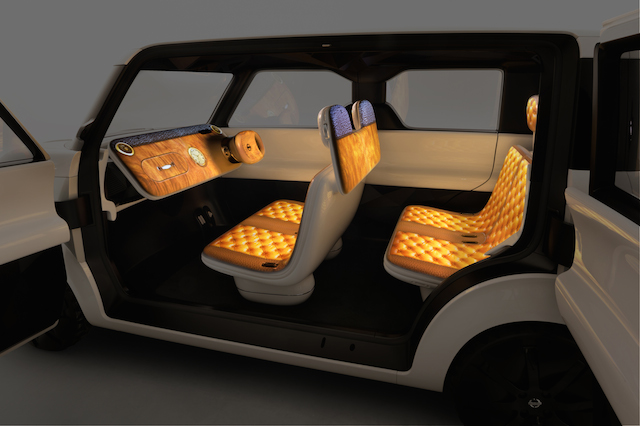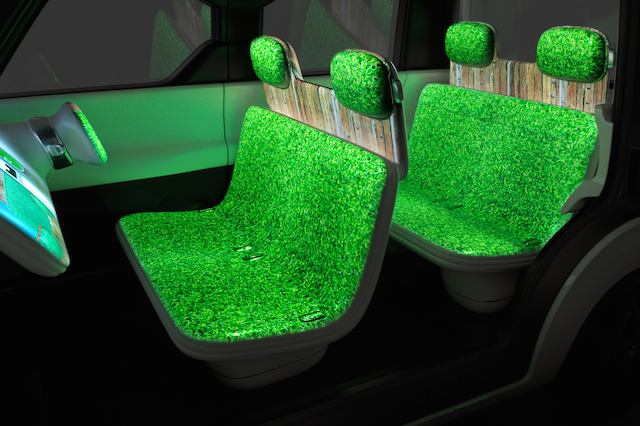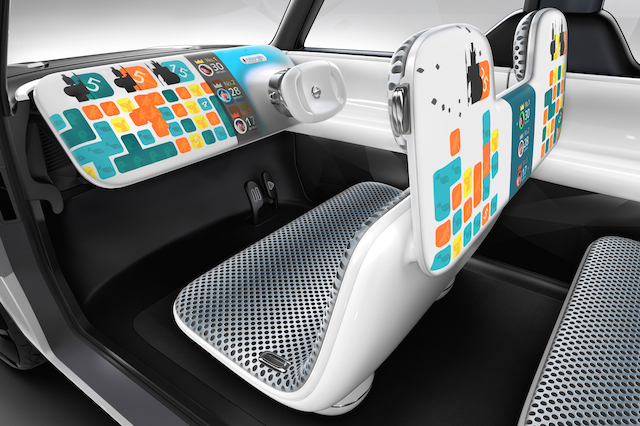 For more information, visit Nissan-Global.com.
What do you think? Is digital car upholstery cool or just way over the top? Tell us in the comments section below.