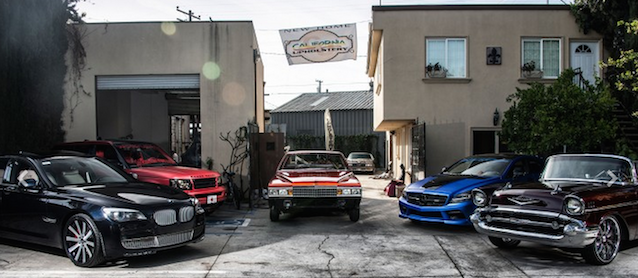 Auto upholsterers who follow The Hog Ring on Instagram know that we browse through thousands of project photos each day and re-gram the very best to honor and highlight great craftsmanship in our industry.
After hitting 5,000 followers last week, we announced a new initiative to feature the Instagram page of one upholsterer or shop per month on The Hog Ring as a way of saying thanks, and to help draw more attention to their work.
The first shop we're proud to feature is California Upholstery of Bell Gardens, California.
Founded in 1983, California Upholstery is run by father and son team José and Joe Camacho, as well as their crew of skilled and hardworking employees. The shop is renowned for its custom interiors, especially in lowriders and hot rods.
To say California Upholstery is admired throughout the Los Angeles community would be a great understatement. Their interior work has been sought after by everyone from local car enthusiasts to professional athletes and even Hollywood stars — including Shaquille O'Neal, Tim Duncan, Jay Leno and The Game.
California Upholstery's work is appreciated because it's eye-catching, edgy and of the highest quality. But don't just take our word for it, follow them on Instagram to see for yourself:
For more information, also check out California Upholstery's website.