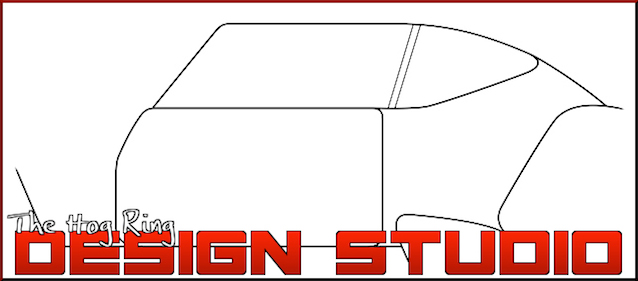 We're continuing our popular door panel series for a third straight month by adding two new illustrations to The Hog Ring Design Studio. Last month we added door panel sketches for the first-generation Chevrolet Chevelle. This month, we're doing the same for the second-generation Chevelle!
The second-generation Chevelle came in two body styles: 1968-69 and 1970-72. We're providing door panel illustrations for both. Each is an inside view of the passenger side of the vehicle with the kick panel and front and rear door panels left blank. They lack color and detail, but provide a solid foundation for you to experiment on top of with various color schemes and stitch patterns.
Through The Hog Ring Design Studio, we aim to simplify the customer-consultation process by providing every auto upholstery shop with the ability to produce professional vehicle interior illustrations.
Print these latest illustrations and keep them handy at your shop. When clients arrive for a consultation or estimate, break out a set of color pencils and use the illustrations to sketch out design ideas. Make note of color swatch numbers and other details in the title box on the bottom right corner. Finally, have customers sign off on drafts before stapling copies to their receipts. This will eliminate any future confusion or disputes.
Visit The Hog Ring Design Studio to see our entire collection of illustrations and download them for free. Send us your finished renderings for a chance to have them featured on The Hog Ring!