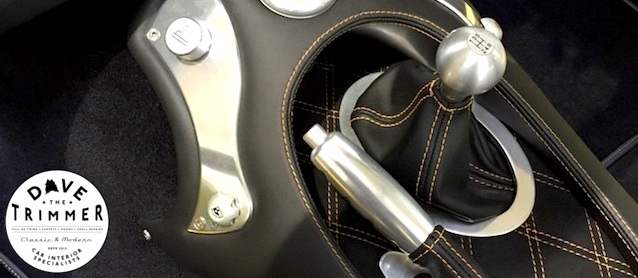 If you aren't already, make sure to follow Dave The Trimmer on Instagram — especially if you're a fan of old world craftsmanship.
Based in Cranfield, England, Dave specializes in full-leather re-trims and vintage restorations, as well as bespoke designs. With more than 16 years of professional experience — including working for Aston Martin, Dave has the talent to bring any vision to life.
Browse through the hundreds of photos posted to Dave's Instagram account, and you'll notice he's especially popular among owners of vintage, classic and prestigious sports cars. And it's easy to see why. His skills, eye for design and attention to detail are impeccable.
To learn more about Dave The Trimmer, also visit his website at DaveTheTrimmer.com.