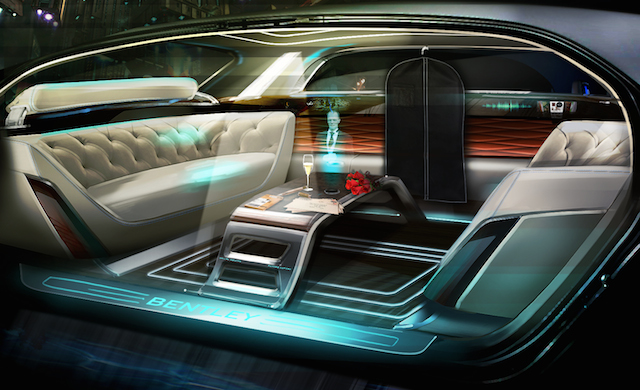 We've seen how some affordable and luxury automakers envision the interiors of future self-driving cars, but nothing could have prepared us for Bentley Motors' take. The super-luxury marquee recently released a photo of a concept interior that includes couches, silk upholstery and stone veneers among other pricey accoutrements.
Did we mention the holographic car butler? Yes it has one of those too. Although there are no details, we assume it's somewhat like Apple's Siri or Amazon's Echo, but with a face to go along with the voice.
In all, the cabin looks more like a living room than a car interior, which is why Bentley Motors has chosen to call it a "lounge."
For more details, visit Top Gear.