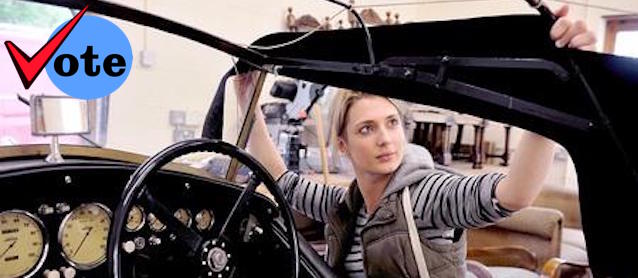 Congrats to India Polkinghorn of Loungy Upholstery in Cumbria, England, for her City & Guilds Lion Awards nomination! The 23-year-old trimmer is up for a 2016 People's Choice award in recognition of her hard work, dedication and passion for the craft of auto upholstery. Together we can help her win!
Despite her young age, India has racked up quite a few honors. She was previously a runner-up for Apprentice of the Year and recently received a City & Guilds Award of Excellence. City & Guilds is the United Kingdom's leading vocational education organization.
The Westmorland Gazette, which published an article about India's nomination, writes:
Mrs Polkinghorn says her recognition has come as a result of her helping to build the profile of the company she joined three years ago, which has grown considerably in that time.
"When I started it wasn't doing particularly well and it didn't have a website or anything like," she said.
"So I decided to design the website and push us towards doing car interiors.
"At the beginning I was doing bits of furniture and then last week I was at a car show working on a Roll Royce, and that's only over three years. We are booked up now until August and we are booking into next year already.
"It's really nice to be appreciated. It was quite quite a shock but it's nice that the work is being noticed."
She added that the idea to delve further into car interiors came as a result of her work on her own Triumph Herald which ended being put into shows. [read more]
India has a bright future ahead of her in the craft of auto upholstery, but things didn't always look that way. On the City & Guilds website, she explains: "I had to leave secondary school early due to social anxiety, but this apprenticeship has given me the confidence to believe in myself again."
India, and other dedicated young talents like her, are working hard to revitalize our craft and carry it into the future of the automotive industry. We commend and honor her, and hope you will do the same by voting for her.
Vote for India: To help India win the 2016 People's Choice award, click here and choose India Ratcliffe (her maiden name). You can vote for her once a day, every day, until the awards ceremony in July. Let's help a fellow trimmer receive the recognition she deserves!