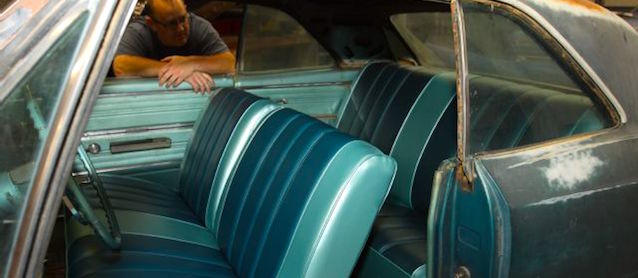 Mark Lopez of Elegance Auto Interiors in Upland, California, recently installed a seat cover kit in a 1966 Chevrolet Chevelle Malibu Sport Coupe for Super Chevy magazine, which documented the work on its website for rookies to follow along and learn.
Mark swapped the Chevy's OEM Renville cloth upholstery for vinyl covers supplied by Original Parts Group. The covers feature the original shade of green, but are styled slightly differently. Mark also replaced the vehicle's front buckets with a bench seat.
Super Chevy's pictorial is slightly elementary, but young upholsterers will find it both interesting and helpful. Of course, Mark's work is top notch.
To read the full article, see "Restore & Rarify your Chevelle with a Restomod Interior Renovation."