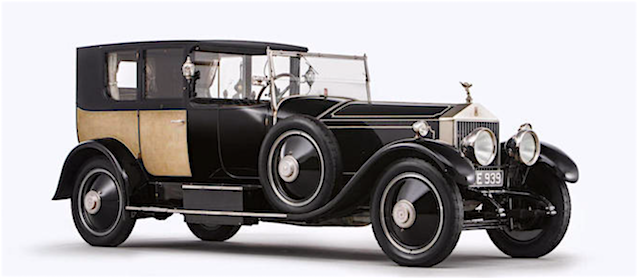 If you think today's Rolls-Royce interiors are opulent, take a look inside this 1926 Phantom decked out in 18th century French decor. It was custom built for Maude Gasque, a Woolworths heiress, and is now up for auction.
The vehicle, dubbed "The Phantom of Love," was customized by Charles Clark and Sons, a coachbuilder in Wolverhampton, England. American businessman Clarence Gasque, who commissioned the vehicle for his wife, set no budget for the project. When all was said and done, it cost $7,940 — 70% of which was spent solely on the interior. (A house at the time cost just $610)
Bonhams auction house, which is facilitating the sale, said this about the cabin:
Charles Clark's owner, John Barnett, had the inspired idea of using a Marie Antoinette sedan chair he had come across at the Victoria and Albert Museum as a model. The result was a spectacular confection more resembling the throne room at Versailles than the inside of a car.
Craftsmen from the famous carpet makers, Aubusson, in France, spent nine months working on a tapestry for the rear seats at a cost of £500 ($610). In keeping with a car that would come to be known as The Phantom of Love, naked cherubs featured prominently in the exotic interior, appearing in painted scenes on the ceiling and as lighting supports at the rear corners. Additional lighting was concealed behind the ceiling's carved and gilded cornice. A bow-fronted drinks cabinet, reminiscent of an antique commode or chiffonier, was mounted on the internal division, concealing fold-down, inward-facing occasional seats – also upholstered in tapestry – in cupboards at either side.
Surmounting this elaborate division was a small French ormulu clock and two French porcelain vases containing gilded metal and enamel flowers. In honor of the Gasque family's French origins, Barnett devised a faux coat of arms at his client's request, which was applied to the rear doors.
Of course, no words do this Phantom justice. You'll have to see it for yourself…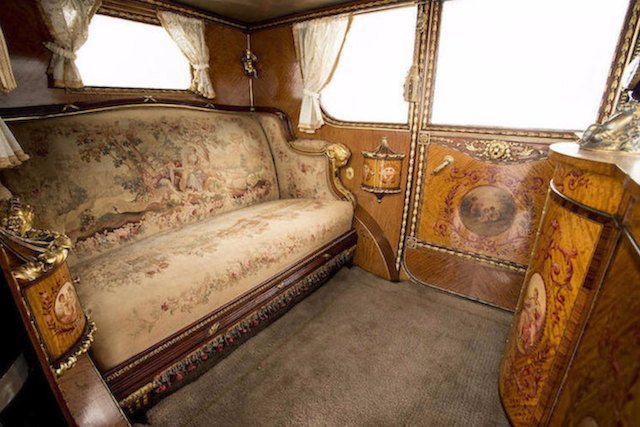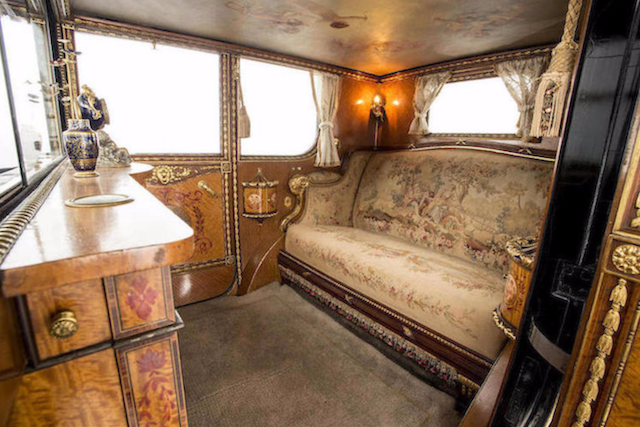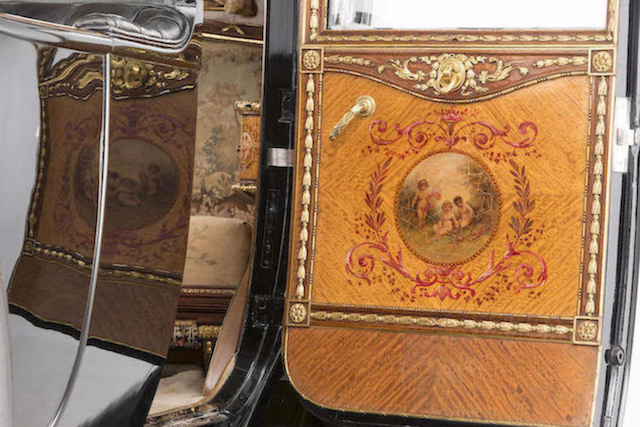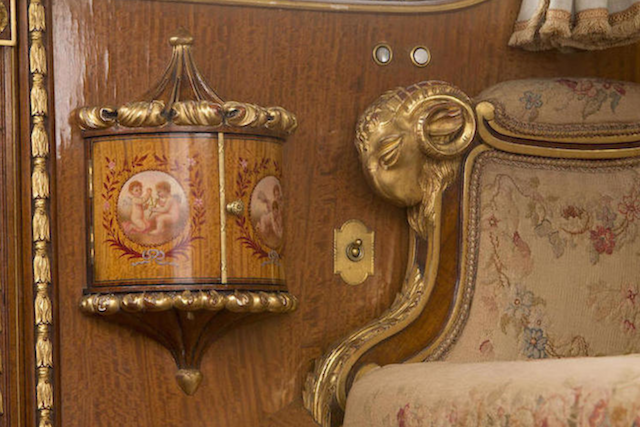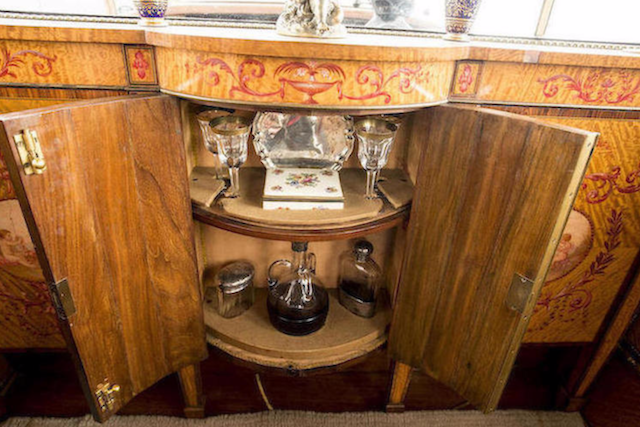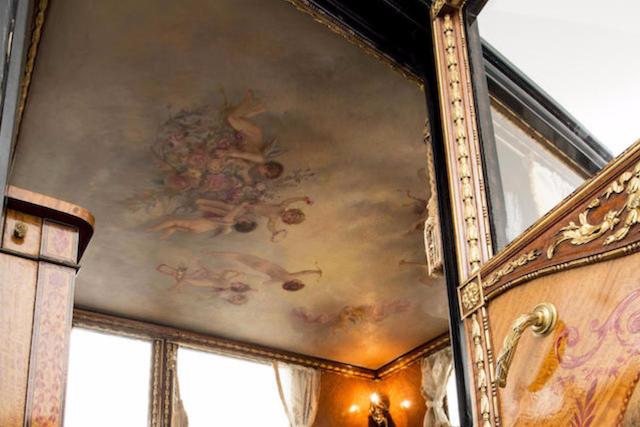 For obvious reasons, Bonhams Senior Motor Car Specialist Rob Hubbard calls The Phantom of Love "one of the very finest examples of art and craftsmanship applied to an automobile."
Want to bid on it? The auction opens on December 4, 2016. Bonhams expects it to fetch anywhere between $600K – $855K. For more photos and details, see Bonhams.com.