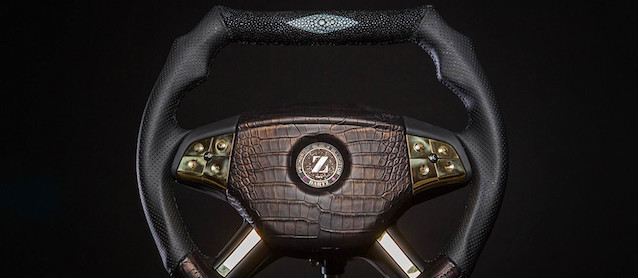 Dartz Motorz Company, a Latvia-based manufacturer of luxury armored cars, is responsible for some pretty wild interiors. But this jewel-encrusted steering wheel, which cost the company more than $30,000 to produce, is definitely their most extravagant element.
The steering wheel belongs to the KA-50 "Black Shark" and KA-52 "Black Alligator," two armored SUVs based off the Mercedes-Benz AMG GLS63.
Car Buzz explains what makes the steering wheel so special:
Sourced from Brabus, two leather artists and three jewelers spent six weeks wrapping it in the skin of a 32-cm wide alligator and one polished stingray, adding ten 14-carat gold buttons (no bullshit gold-plated silver here), and a white gold badge encrusted with 292 black diamonds and two rubies.
In other words, this steering wheel represents a giant middle finger raised to Rolls-Royce and Bentley. Daartz head honcho Leonard Yanekelovich has even gone so far as to claim: "We go hard. All Rolls-Royce opulence will be f****d."
According to Yanekelovich, the steering wheel cost Dartz $32,622 to produce. It's not clear how much the entire vehicle will sell for, but I'm guessing it's out of my price range.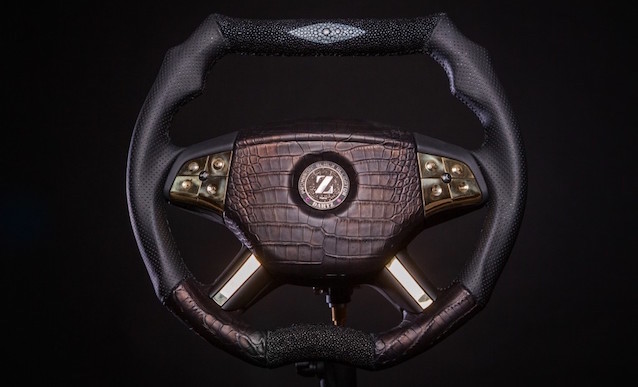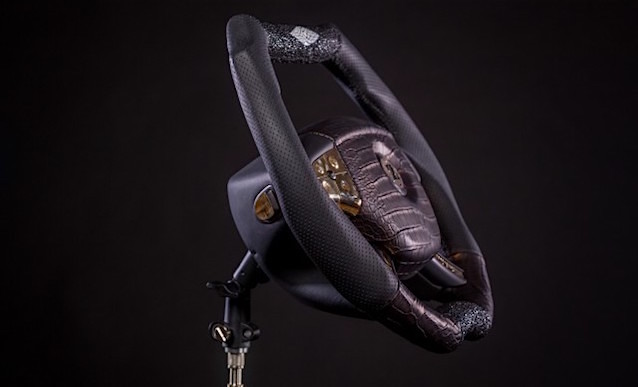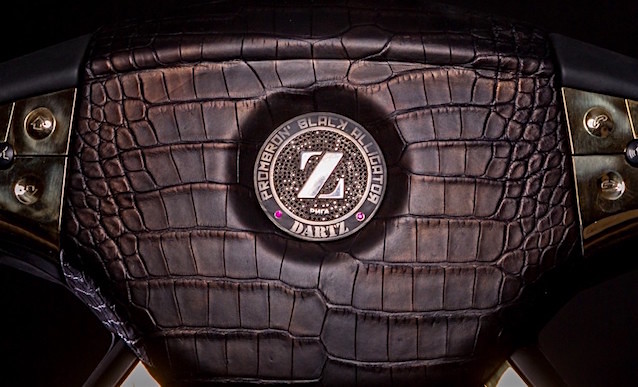 Of course, blinging out a steering wheel isn't the craziest thing Dartz has ever done. In 2013, it built another Mercedes-Benz AMG GLS63 and upholstered it in whale penis leather. That vehicle was aptly named "Black Snake."
To see more of Dartz's over-the-top builds, visit DartzGrupa.com.