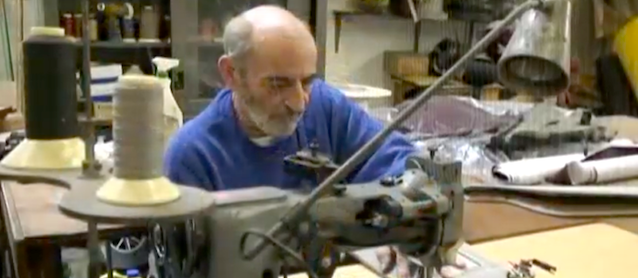 After 40 years of doing automotive upholstery, Don of Porter Auto Trim in San Francisco, California, closed up shop in 2012 and moved to Alabama with his wife.
Fortunately, a filmmaker thought it was worthwhile to document Don's last days in business. "Leaving a Legacy" is a short – 1.25 minute – documentary about his career in the craft.
Of course, no one's life story can be summed up in only a minute and a half, but this short documentary still manages to inspire. The sweetest part is listening to Don's wife brag about his skills and experience.
We wish Don and his wife all the best, and hope they're enjoying their retirement in the South.
For more stories from the craft of auto upholstery, check out our "Shop Profiles" section.