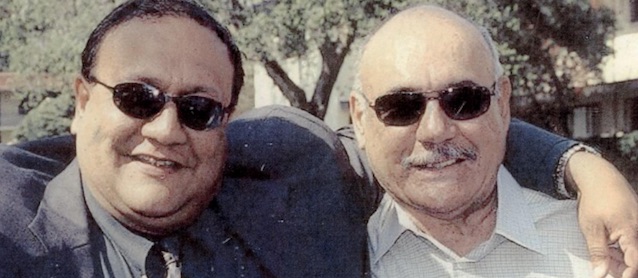 It's no secret that we're fascinated by the backstories of small, independent auto upholstery shops. In fact, we have an entire section dedicated to shop profiles.
If you're as interested in these stories as we are, check out this short essay published by Daily Press, a local Southern California newspaper.
The essay, titled "A son's perspective: Larry Porras reflects on his father's lessons," is less about auto upholstery than it is about a family whose father happens to be an auto upholsterer.
It's a wonderful story of a son's loving, but sometimes tense, relationship with his father. In the background, are glimpses of how the family's business, Lou's Auto Upholstery, contributed to shaping the son's work ethic and appreciation for family.
Here's an excerpt:
With his two sisters, Suzanne and Tina, Larry Porras grew up poor in 1970′s Riverside. Luis Porras owned an automobile upholstery shop in town. The family had one vehicle — occupied by his mother, Mary — so he spent summers riding a bicycle to dealerships where he picked up cars in need of interior work.
"I would drive the car back to the shop. My dad would fix the car," he said. "I would drive the car back to the dealership, get on my 10-speed, and ride back to the shop. That's how we started."
Luis Porras eventually earned enough money to buy a "little piece of crap truck" for the business. His ultimate goal, though, was to see his son become an officer in the U.S. Army.
Surely, all second- and third-generation upholsterers can relate to Larry's experience working in his father's shop. It's a wonderful story to read and share, especially around Father's Day.
To read the full essay, see "A son's perspective: Larry Porras reflects on his father's lessons."