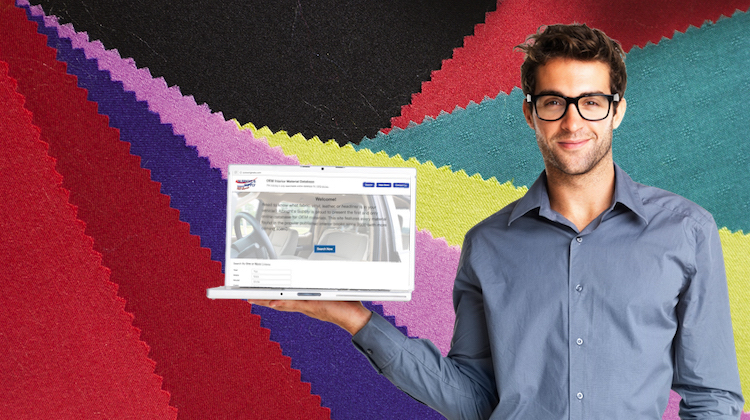 No Detroit Book? No problem.
Albright's Supply just launched the auto upholstery industry's first online database for OEM fabrics, covering every vehicle make and model from 2000 to 20017.
The database works just like the popular Detroit Book, except it's free and online.
Simply visit AutoOriginals.com and input the information you're looking for — including year, make and model. Hit "Search" and the database will show you a photo and product number for the exact fabric you're looking for.
If Albright's Supply has the fabric in stock, it will appear with a "Buy Now" link below the photo. Click it and you'll be taken directly to their online store where you can place an order.
Albright's Supply keeps thousands of OEM fabrics in stock, which means you won't have to wait long to receive your order. Best of all, if they don't carry the fabric you're looking for, they'll search other inventories across North America to find it.
AutoOriginals.com is a GAME CHANGER. Plus, it's kinda nice to not have to spend $180 every year for a new Detroit Book. Right?
To try the online database, visit AutoOriginals.com.
To learn more about Albright's Supply and browse their online store, visit AlbrightsSupply.com. Or give them a call: (662) 287-1451.
Of course, you can also follow Albright's Supply on Facebook, Twitter and Instagram.