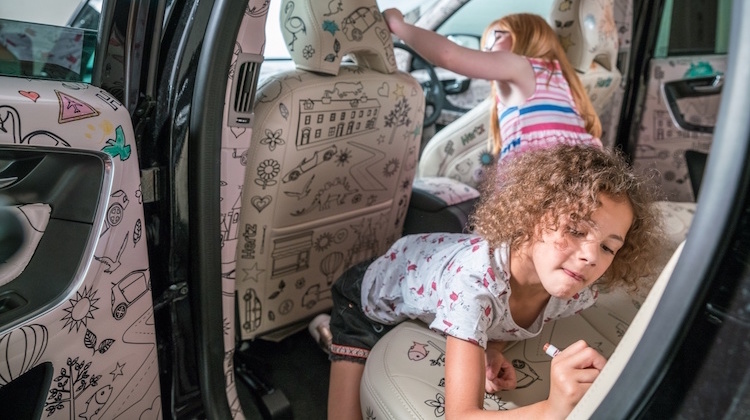 Road trips are a blast — unless, of course, you have kids. In which case, they're a marathon of farts, spilled drinks and constant nagging: "Are we there yet?"
Hertz unveiled a car this week that aims to change that. It's upholstered in vinyl that resembles and functions like a coloring book, allowing kids to stay busy with art while their parents enjoy the ride.
The car rental company calls the concept "Coloring-In Car" and describes it as a "moving canvas."
Nearly every elements of its interior — including its seats, headliner, door panels and dashboard — are trimmed in white, stain-proof vinyl that features typical coloring book designs, such as dinosaurs, flowers and cars.
Kids use water-soluble markers to color on the vinyl, which parents can later wipe clean.
For now, the vehicle is only available at Hertz's London Heathrow branch. Depending on customer reactions, the company may plan a wider roll out in the United Kingdom and United States.