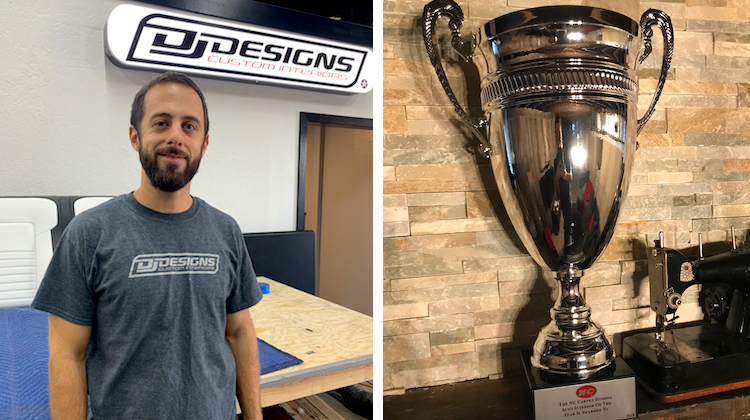 In roughly 10 years, Daniel Williams has gone from WyoTech grad to owning and operating DJ Designs, one of the country's premier custom-fabrication and upholstery shops.
His lifelong fascination with cars combined with a passion for design, obsession with perfection and commitment to the grind have propelled him to an elite class of coach builders many years his senior.
It's also earned him numerous accolades — not just from auto enthusiasts, but also his peers. His builds have been named "NC Auto Interior of the Year" and won the "Stitch of Excellence Award" at the Grand National Roadster Show.
From his shop in Hayward, California, Daniel and his team constantly create and innovate, elevating the craft for the next generation of auto trimmers.
Intrigued by Daniel's work, we recently spoke with him about his meteoric rise in the industry, the inspiration behind his designs and how he runs his shop. Here's what he told us:
Why did you choose to go into auto upholstery? How did you learn the craft?
I was always into cars growing up. I still have elementary school papers of me saying I wanted to be a car designer. I ended up going to WyoTech after high school, with the intent of studying metal fabrication. But I met and really liked the upholstery teachers there, so I took an upholstery class and did really well. I bought a sewing machine right after graduation.
The best and worst thing I ever did was not work for an interior shop. I surely learned a lot of tricks the hard way, and didn't ever have anyone to ask for help. It really taught me to be resourceful.
I did interiors on the side while working at a few different shops doing LS swaps/wiring, metal fabrication/bodywork and paint for about 2.5 years. Then, during the economic downturn, the shop I was working at closed and I decided to open my own shop with some side work I had lined up.
That was about 10 years ago, and I've never had anything but an abundance of work since.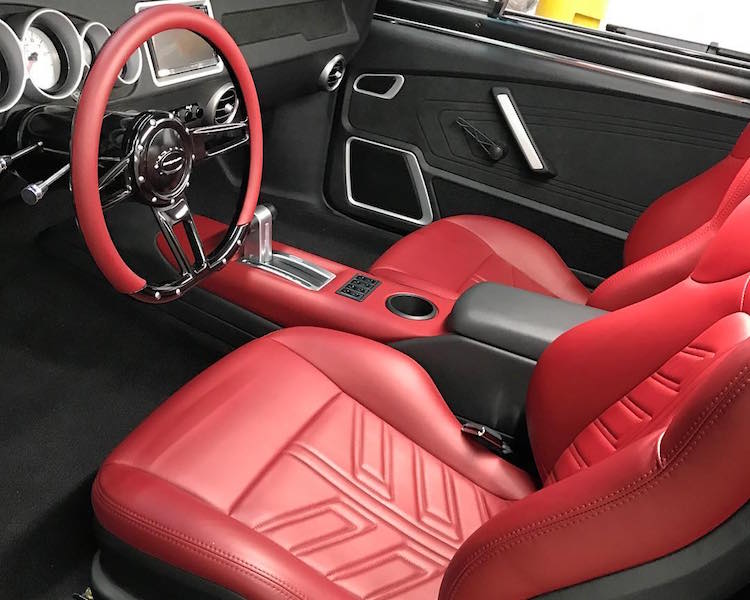 DJ Designs is renowned for its custom fabrication services that go far beyond the average upholstery shop. Did you start off as a repair shop or were you always focused on custom projects?
After WyoTech, I started doing custom work right out of the gate. And when I say custom, I mean super basic.
But we always worked on classic cars — from 1930's Fords to 1960's muscle cars. we started doing repairs for a while to supplement our custom work, but veered away from it about 3 years ago.
What do you like most about focusing solely on custom projects?
Creativity, hands down, is the best part. We're extremely lucky that customers let us run with our own vision and create something unique.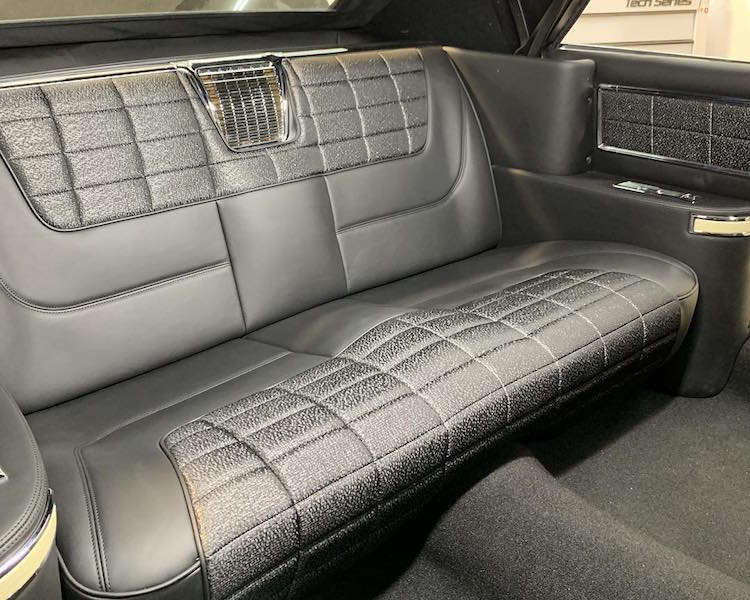 How many full custom interiors do you do per year? And how long does each typically take?
That's the magic question: "How long do projects take?"
I started tracking my shop's hours on every project about 3 years ago, and I advise other shop owners to do the same. It changes how you run your business because you actually know how much money you're making — or, more importantly, losing. It also helps you look back and see where time can be used more efficiently. That's the long-winded answer.
The short answer is that most full custom interiors we do start around 225 hours, but can go up to 700+ hours. Some custom truck interiors we've done are in the 125 – 200-hour range.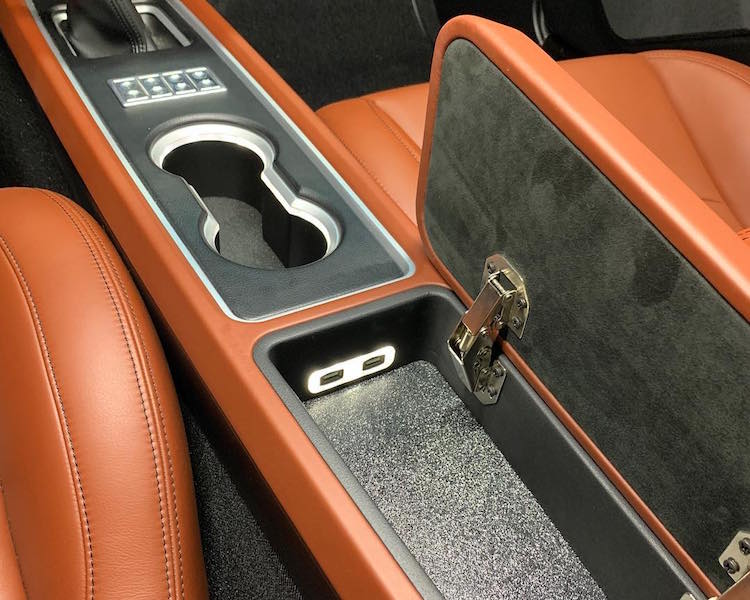 How long in advance do your clients have to book appointments?
Since we're always the last ones to touch a car, and most cars are always behind, I go about this in a couple ways:
I give priority to the 5 – 6 builders that I regularly work with. Generally, we start talking about these projects 6 to 12 months in advance. We keep in touch on progress and continue adjusting our schedule until we're about 2 – 3 months out.
With retail customers — or people who don't have a full build or are managing their own project — it's typically 6 – 12 months in advance. I make sure they know the start date can change if any of my priority appointments has to adjust their schedule.
Overall, we're somewhat flexible because we do multiple projects at the same time.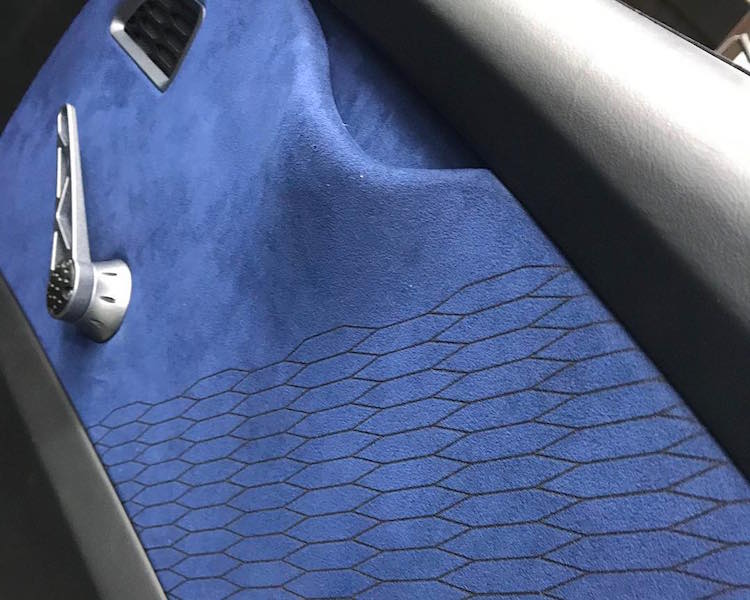 How selective are you with the projects you take on?
I'm somewhat selective about the interiors we do. I know many shop owners that have had issues with difficult clients. Because of that, I do what I can to learn about them beforehand.
For clients that don't come through builders, I'll ask to see their Instagram — to check who we know in common. Then I'll call colleagues or friends that might know the person.
It might sound crazy, but clients research shops before bringing us their cars. We try to do the same.
We love the 1970 Chevelle interior you completed for Ryan Nick. How much creative control did you have over it? What inspired the design? And how would you describe its style?
We were fortunate to have almost complete control over the design. Ryan knew he wanted something unique and super modern. Initially, he brought us a rendering, but told us to do whatever we wanted, so we threw the rendering to the side.
For us, the creativity is our favorite part of the job. Bringing us a rendering is like bringing a tattoo artist someone else's drawing and saying "do this." It kind of takes the creativity and fun out of it. Plus, most of our best ideas come while we're in the process of the build.
Of course, we periodically reached out and showed him our direction. But he was always on the same page.
As for the inspiration, we started by examining the car's style, body lines and modifications. From there, we looked at automakers' concept cars. We settled on a style that can best be described as "supercar cockpit."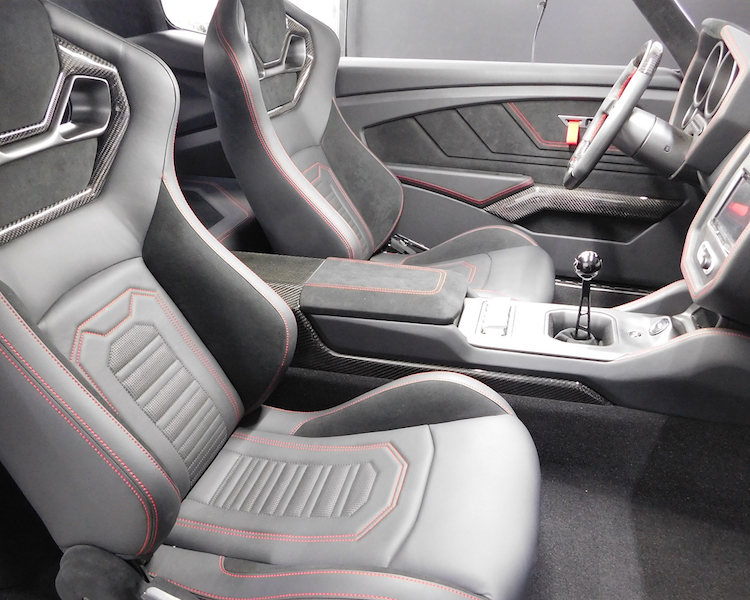 Your team is known for one-off custom fabricated parts. What aspects of the 1970 Chevelle interior were fabricated in-house?
We fabricate everything in-house other than the steering wheel and seat frames, which we heavily changed by modifying the metal structure and foam. We also made our own seat belt pass-through sections.
We did the carbon fiber in-house and laser cutting and etching/perforation in-house. All the CNC fabrication was also done in-house, and obviously, the stitching and leather upholstery too.
We also did all the wiring related to the interior of the car and exterior lighting. The stereo was also wired and installed in-house.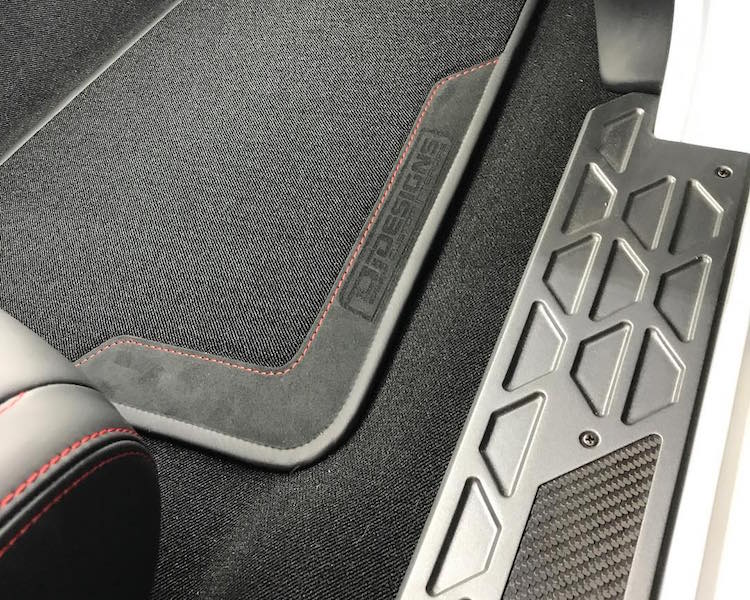 What has been your proudest moment since starting DJ Designs?
I think winning the "Stitch of Excellence" award at the Grand Nation Roadster Show in 2018 was our proudest moment. The award is given by Sid Chavers, who is the godfather of hot rod interiors. The award is meant to go to the shop, not the car owner.
The award itself is pretty special. Sid makes it using a working sewing machine, refurbishes it and has it painted by Darryl Hollenbeck of Vintage Color Studio. It's a very unique award.
Winning the award was extra special because it was the first vehicle we ever had at that show.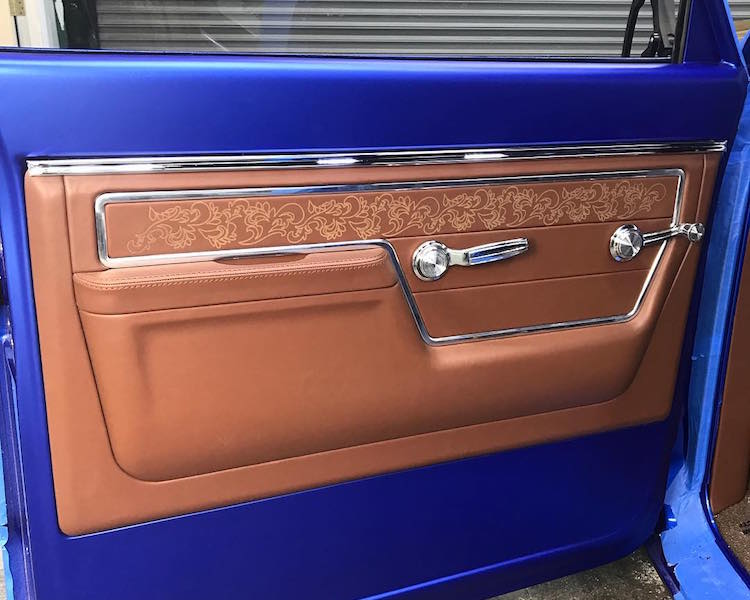 How did it feel to win the "NC Auto Interior of the Year" award at the 2018 SEMA Show?
It was a surprise and an honor. We appreciate that NC is giving trimmers a place to meet, talk and be recognized for their contributions to the industry. And it seems like other companies are following suit.
Was winning the award made extra special by knowing that you were chosen by a jury of your peers?
That is, by far, the best part. Knowing that the people who put the votes in know what it actually takes to create these interiors — the blood, sweat and tears involved in it.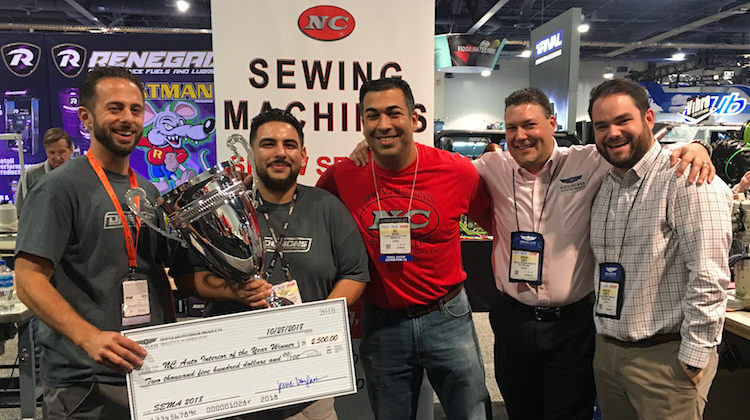 What does the future hold for DJ Designs?
Long term, the goal is to diversify a bit — design, create and sell our own parts. As well as a potential venture into high-end furniture and industrial interior design projects.
We're in the Bay Area, so with Silicon Valley right here, there are a lot of opportunities to do some very creative projects and work with new people.
---
To follow Daniel Williams' work, visit DJ Designs' website, and follow them on Facebook and Instagram.