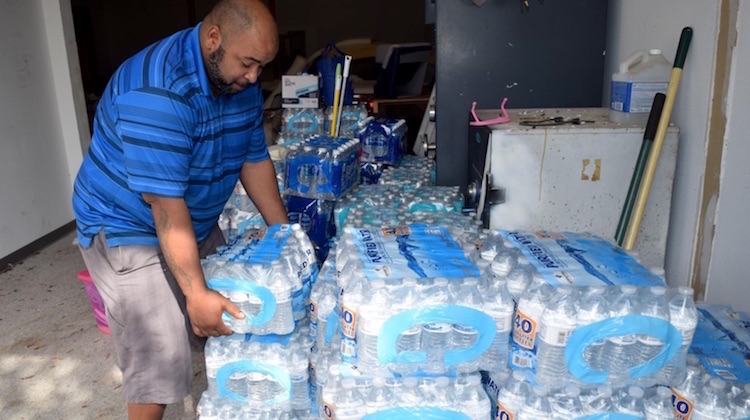 Speaking of auto trimmers assisting relief efforts in southeast Texas, we want to give a shout out to Justin Henzel of 4H-Customs Upholstery for helping organize a food and supplies drive in Destin, Florida.
The Destin Log published an article this week highlighting local community and business leaders who are collecting food, water and other vital supplies for the thousands of Texans left homeless by Hurricane and Tropical Storm Harvey.
The article includes a brief description of Justin's work:
4H Customs Owner Justin Henzel said with the help of AJ's Seafood & Oyster Bar, ResortQuest Real Estate and Advanced Protective Technology, he has gotten over 100 cases of bottled water, personal hygiene items, toys and towels.
"It's amazing how everybody is coming together to collect," he said. "We have to support our neighbors in need."
Henzel said when Hurricane Katrina hit New Orleans in 2005, he didn't have the means to help out, but now he does.
"If something bad would of happen here, I would love for our neighboring states to help out," he said.
Thank you Justin — not only for representing our industry well, but also for being a great person. Your contributions are appreciated and inspiring.
Other trimmers interested in helping relief efforts can donate to a local supplies drive, the American Red Cross or the Automotive Aftermarket Charitable Foundation, which specifically helps auto shop owners and their families.
To learn more about 4H-Customs Upholstery, visit 4HCustoms.com. You can also follow them on Facebook and Twitter.